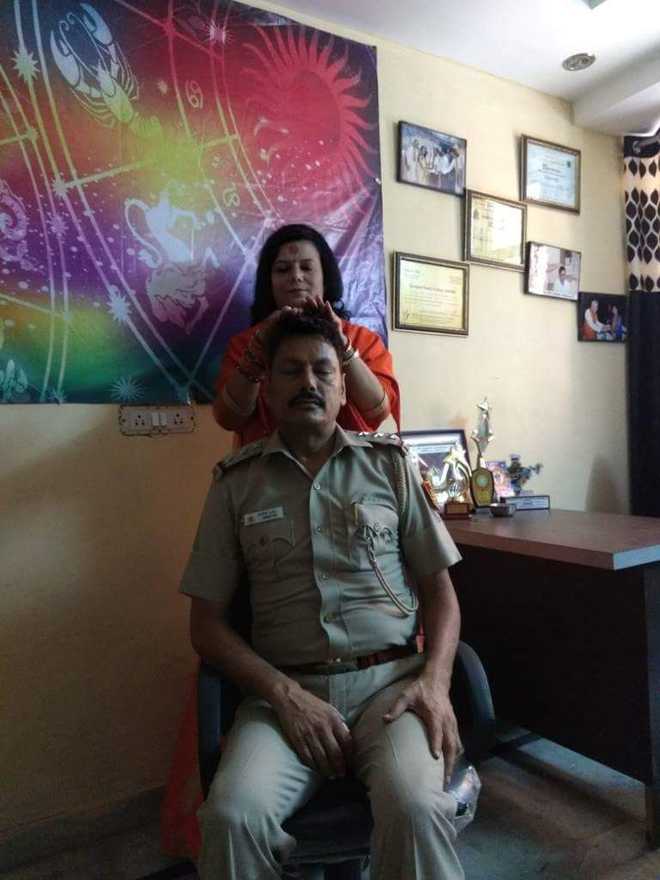 Controversy erupted on Monday when a picture of a Delhi police officer went viral purportedly of being "blessed" by a self-styled godwoman.
Indrapal, the station house officer (SHO) of New Delhi's Janakpuri police station, was transferred to police lines after the photo went viral, news agency ANI reported.
In the picture, the official is seen sitting wearing a police uniform, while self-styled godwoman Namita Acharya has her hands placed on his head. She posted the picture on her Facebook page on Saturday.
Indrapal has been transferred to the District Lines and a vigilance inquiry has been initiated against him.
Sadhika Namitaacharya describes herself as 'energy guru'. Her Twitter bio reads: "Jyotish Energy Guru Chalo Chale Purnta ki or Be positive Where there is a will there is a way".