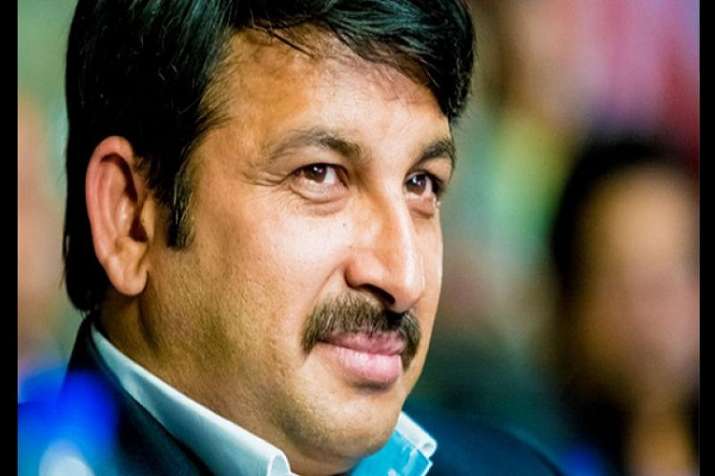 Intensifying the sealing issue in the national capital, Delhi BJP chief Manoj Tiwari again reached Gokalpuri on Tuesday to break seal of a house after an FIR was lodged against him. The Aam Aadmi Party (AAP) and the Congress slammed Tiwari's act as "publicity stunt" and "drama".
A case against Tiwari was registered by the police on Sunday, for breaking seal of the house.
Following the case, the Delhi BJP chief, along with BJP workers and locals again reached Gokalpuri to break seal of the same house. The seal was replaced by the municipal corporation.
Tiwari, however returned saying the municipal corporation officials assured him to look into the matter in two days.
Senior Congress leader Arvinder Singh Lovely said his party's 'Nyay Yudh' campaign against sealing has "rattled" the BJP and Tiwari.
"The act of breaking seal is drama and publicity stunt by Tiwari. We are fighting for desealing of the properties, not breaking seals," Singh said.
He further demanded the Centre to "dissolve" the civic bodies, alleging corruption at BJP-ruled municipal corporations.
"We however agree with Tiwari saying there was corruption in municipal corporations. The Centre should dissolve them," he said.
Congress leader and Nyay Yudh campaign convener Mukesh Sharma asserted that his party's agitation will force the BJP and ruling AAP in Delhi to find a solution.
The Aam Aadmi Party (AAP) also trained guns against Tiwari and the BJP over sealing issue.
Senior AAP leader Dilip Pandey said, "the BJP and the municipal corporations ruled by the party are hand in glove and are trying to misguide the people over the issue. Tiwari is enacting drama by breaking seal placed by the corporation."
He also asked Tiwari to tender an apology to the people of Delhi for "mocking" them and telling "lies" over the issue.
Sealing drive is being carried out by the three municipal corporations in Delhi, under the supervision of a Supreme Court appointed monitoring committee. The drive aims at taking actions against violations of city's master plan and other irregularities.