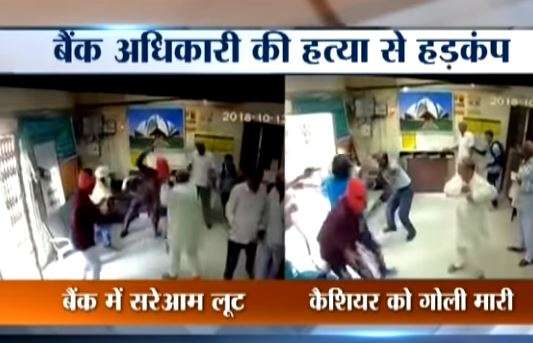 Six masked robbers barged into a bank in Delhi on Friday afternoon and killed the cashier before escaping with Rs. 3 lakh. 
In shocking CCTV visuals, robbers first snatched the rifle from the security guard and then shot at the bank cashier Santosh Kumar (25) to escape with the looted money.
He and the other injured were rushed to a nearby hospital where Kumar was declared brought dead. 
The accused fled on motorcycles and also snatched the pistol of the security guard, a senior police official said.
Based on the CCTV footage, Delhi Police has arrested one person, while search for others is underway.
Watch Full Video: Robbers target Delhi bank for loot, kill cashier