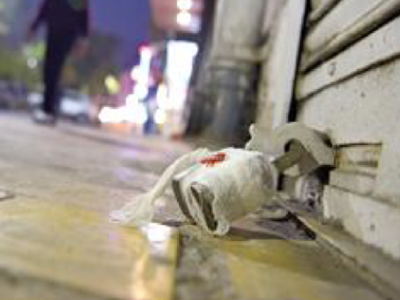 Delhi's ruling Aam Aadmi Party (AAP) will on Tuesday hold day-long bandh in the national capital to protest against the ongoing sealing of business establishments ordered by the Supreme Court-empowered monitoring committee and changes in Foreign Direct Investment (FDI) in retail.
As per reports, over 7 lakh shops will remain closed today in protest against the sealing drive.
The decision regarding the bandh was taken at a meeting of Delhi traders on January 20 in New Delhi which was attended by trade leaders of about 400 leading Trade Associations from all over Delhi.
"Traders are being harassed by the Municipal Corporation of Delhi (MCD) since the past one month by sealing of shops. Traders' Association has decided to hold Delhi Vyapar Bandh on 23 January", Brajesh Gupta, President of Chamber of Trade and Industries said.
Earlier, senior AAP leader Gopal Rai said the Bharatiya Janata Party (BJP)-ruled civic bodies were trying to snatch employment opportunities from people in the name of sealing business establishments. 
"A large sum of money was collected under conversion and parking charges. The traders have neither received anything in return nor do they have any information about the money collected," party leader Gopal Rai said.
The ongoing sealing drive by civic bodies and collection of conversion charges has been referred to an existing nine-member committee by state Assembly Speaker Ram Niwas Goel.
It is being carried out by a Supreme Court-appointed Monitoring Committee against business establishments using residential properties for commercial purposes, and it is being implemented by the three BJP-led Municipal Corporations of Delhi (MCDs).