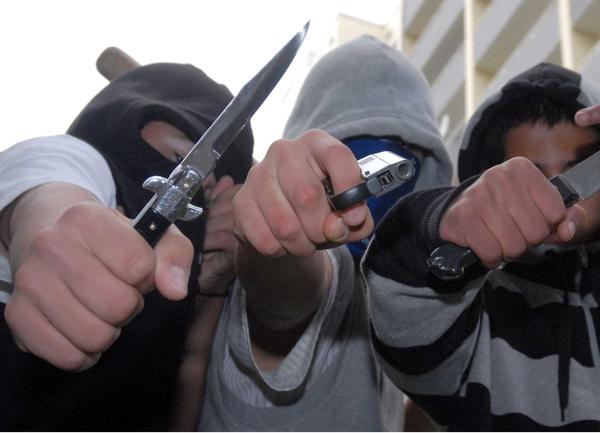 While serious crime nationwide dipped by a significant 5 per cent, Delhi, which has been given the tag of "rape capital"  last year saw more number of cognizable crimes than the cumulative figure of all metro cities. 
The National Crime Records Bureau (NCRB) data shows that Delhi Police registered an overall 1.91 lakh cases of noticeable crime in 2015, which is higher than the total number of cases which occurred in all metro cities, says a Times of India report. 
According to the NCRB data, Delhi reported an alarming 25.7 per cent of the total IPC crimes reported across all major cities. In 2015, there were 1.73 lakh IPC cases reported in Delhi and 7.96 lakh cases in the country. 
Moreover, Delhi showed a steady rise in crime from 2014 to 2015. The number of cases of sexual violence went up from 7,849 to 9,104, while violence against children increased from 10,016 to 10,202. 
The number of kidnapping also rose from to 7,703 as compared to 7,143 in 2014 and crime against senior citizens shot up from 100 in 2014 to 147 last year. 
Infamous as the "rape capital", Delhi is now also the "stalking capital" as the number of stalking cases doubled last year – from 541 in 2014 to 1,124 in 2015. 
On the contrary, Delhi Police solved 44,079 cases in 2015 compared to 43,431 in 2014. 
The number of heinous crimes in Delhi increased abruptly in 2015 because of the rise in abduction cases, which were mostly for ransom. However, the police cracked most of the cases. 
Also, Delhi Police's efforts towards protecting girl child in schools and homes turned out to be fruitful as cases of sexual assault against children went down from 1,071 in 2014 to 871 last year. 
According to the data, 12,913 complaints of corruption were registered against policemen in 2015, out of which 145 cases were formally registered. While seven policemen were sent to trial, disciplinary actions were initiated in 1,057 cases.