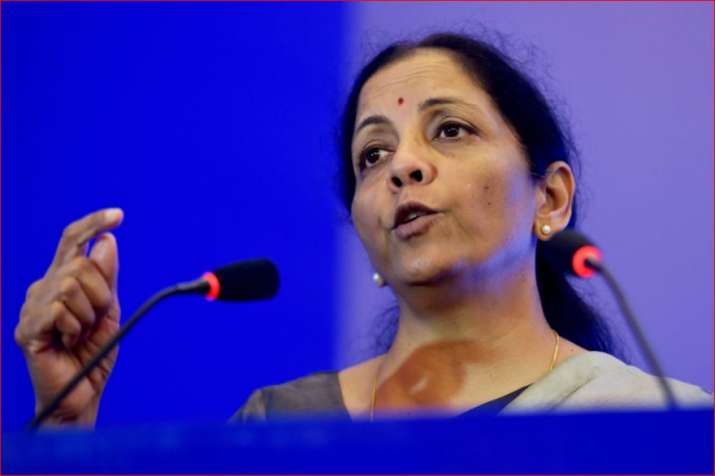 Brushing aside Army's concerns over severe shortage of funds to procure new equipment and weapons, Defence Minister Nirmala Sitharaman today said that there was no reason to worry as adequate financial resources are being made available to the armed forces. 
The Army had told a Parliamentary Standing Committee that it was reeling under severe fund crunch and struggling to even make emergency procurements when there was a real possibility of a two-front war and both China as well as Pakistan were carrying out modernisation of their defence forces in "full swing". 
The report of the committee was tabled in Parliament last month. 
"The parliamentary standing committee has said lot more. I wish you had read the entire report of the committee. The standing committee report has said so many other things as well," Sitharaman said when asked about the report during a press conference at the Defence Expo here. 
Vice Chief of Army Staff Lt Gen Sarath Chand had told the parliamentary panel that inadequate allocation of funds in the defence budget for 2018-19 will hit the Army's modernisation plan when Chinese military was competing to reach the level of the US. 
He said 68 per cent of the Army's equipment is in the vintage category, adding fund crunch will also impact the serviceability of the existing equipment and may even affect payment of instalments for past purchases.
When asked about the Vice Chief's comments, Sitharaman did not give a direct reply but said the impression in certain quarters that the Defence Ministry was not doing anything was "wrong". 
"Our focus has been to prioritise what we have. We are ensuring maximum utilisation of funds. Things are happening in defence ministry," she said.
 
The government allocated Rs 76,765 crore less to the Army, Navy and Air Force in the defence budget than what they had sought to purchase new weapons, aircraft, warships and other military hardware, according to official figures placed in Parliament last month. 
The three forces had demanded Rs 1.60 lakh crore as capital outlay but were granted Rs 83,434 crore for the year 2018-19. 
Referring to criticism of delays in procurement of bullet proof jackets for the armed forces, Sitharaman said it is not like "over the counter buying of things" and the government was putting sincere efforts to meet demands of the armed forces. 
Sitharaman also said that the armed forces had been given free hand to go for equipment of their choice—be it Indian or imported. 
The 10th edition of the Defence Expo, an exhibition of land, air and naval systems, is billed by the government as first major initiative to project India's potential as a manufacturing hub. 
Sitharaman said though she would like the forces to go for domestic defence equipment, it is for them to take a call on the issue based on their requirement. 
"The armed forces are free to decide what they need to deal with the country's security challenges. They are free to choose their equipment," she said. 
The Defence Minister said the armed forces are using various indigenous platforms but it "may be not as much as we would want". 
"It is up to them to take a call on what they need," Sitharaman said.