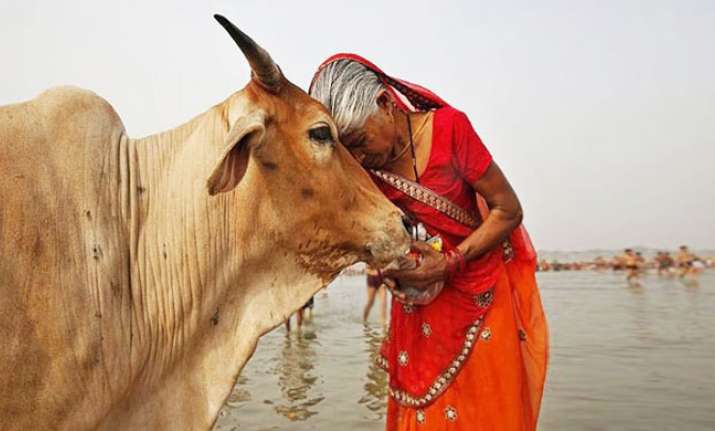 Amid the raging debate on Centre's notification banning sale of cattle for slaughter, the Rajasthan High Court today asked the Bhartiaya Janata Party-led central government to declare cow as the national animal.
The High Court also recommended life term for people convicted of cow slaughter. The court was hearing a matter related to deaths of cows in Jaipur's Hingonia Gaushala. 
The court's recommendation comes amid a rising number of cases of alleged violence by cow vigilantes.
Last week, the Environment Ministry notified the stringent 'Prevention of Cruelty to Animals (Regulation of Livestock Markets) Rules, 2017' under the Prevention of Cruelty to Animals Act banning the sale and purchase of cattle from animal markets for slaughter.
The notification has triggered huge protest from the states, especially from the Kerala and West Bengal where beef is allowed, with the governments mulling political as well as legal fights.
There have been various protests across the country against the ban.
In Chennai, a PhD scholar of Chennai-based Indian Institute of Technology-Madras was yesterday allegedly beaten up by some students protesting against the "beef fest" held in the campus on Sunday.
The opposition DMK is today holding demonstrations in Chennai to protest against the BJP-led Centre.