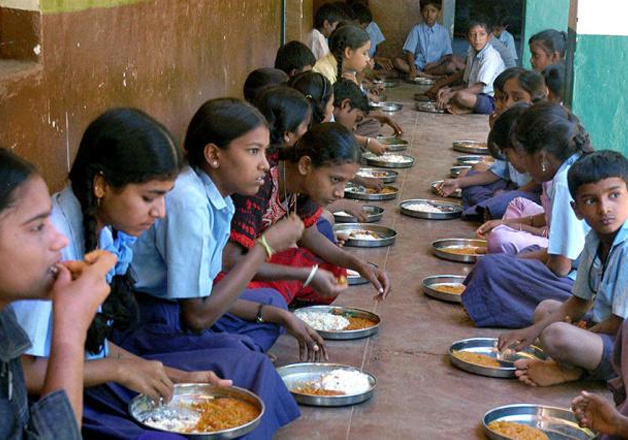 At least nine kids were admitted to a hospital here after they consumed midday meal at a government school which had a dead rat in it. 
According to reports, the meal was served at Government Boys' Senior Secondary School in Deoli area of south Delhi and students were rushed to Madan Mohan Malviya Hospital on noticing the rodent.
All of them were said to be out of danger, an official said.
Delhi's Deputy CM and Education Minister Manish Sisodia, who visited the hospital to enquire after the students and took stock of the situation, assured of strict action against those found guilty.
"A rat found in midday meal of a government school. Nine students (who had eaten food) were immediately rushed to hospital (Madan Mohan Malaviya). I have talked to doctors and the students are safe now," Sisodia said. 
"An FIR is being lodged against the meal supplier. We will also blacklist him," Sisodia added.
However, police officials said that they are aware of the issue but no formal complaint has been received yet.
Meanwhile, the Minister has order that the meals will now be prepared at the school kitchen in presence of government officials.
According to the school authorities, by the time a dead rat was found in the food, some of the students had started having their meal. 
"We immediately took the students to a hospital after they complained of abdominal pain and nausea," an official said.
Directorate of Education (DOE) officials said the supply of mid-day meal in the school was being done by a private firm. 
"As the minister has already announced, the firm will be blacklisted. A show-cause notice has also been served," officials said.