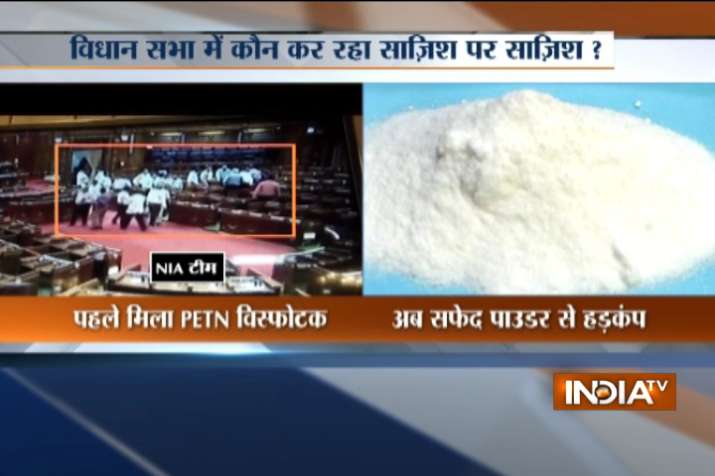 A day after Chief Minister Yogi Adityanath informed the UP Assembly that PETN explosives were found in the House on July 12, security officials recovered suspicious powder from the Assembly premises once again on Friday night.
The suspicious powder was found when the officials from Anti-terrorist Squad (ATS) and National Investigation Agency (NIA)  were searching the Assembly premises.
However, the UP ATS has clarified that the packet contained Magnesium Sulphate which is used as drying agent for packing materials. 
" If need be, we will send it for scientific examination," ATS IG Aseem Arun said.
In a major security breach in UP Assembly, a highly explosive powder Pentaerythritol tetranitrate (PETN) was found near the seat of the Leader of the Opposition Ram Govind Choudhry on July 12.
Sharing the information in the state Assembly, Chief Minister Yogi Adityanath on Friday said that the powder was found wrapped in a paper close to the seat of Choudhry.
Since the dog squad failed to detect the powder, it was sent for FSL examination.
The FSL test revealed that the powder was a dangerous plastic explosive PETN (Pentaerythritol tetranitrate).