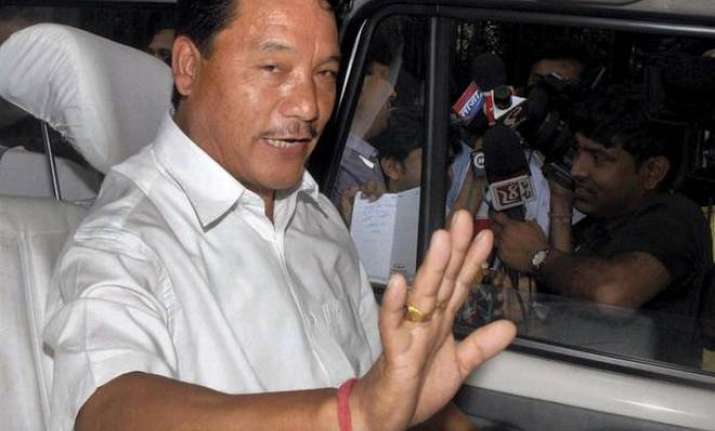 A West Bengal police sub-inspector was shot dead and four police personnel were injured on Friday morning in clashes between the cops and alleged supporters of Gorkha leader Bimal Gurung after security forces raided a forest area near Darjeeling where he was suspected to be hiding.
The raid was carried out as the police had intelligence inputs that Gurung was near Patlebas in the Darjeeling hills.
Sub-inspector Amitabha Mullick was shot dead and four police personnel were severely injured after supporters of the Gorkha Janmukti Morch (GJM) loyal to Gurung opened fire to stop the advancing police party, Siddhinath Gupta, additional director general of police, said.
The development comes days after a lookout notice was issued against the Gorkha leader. Gurung has been in hiding since August after cases under the Unlawful Activities (Prevention) Act were registered against him for his alleged involvement in several bomb blasts in Darjeeling and adjoining areas.
The GJM claimed three of its supporters were killed in police firing. The police, however, did not confirm this. Six AK-47 rifles and one 9mm pistol have been recovered, the police said, adding that the clashes were continuing.
"We have cordoned off the entire area and the raid operation is still on," Gupta said.
A huge contingent of police personnel has been sent to the spot as the forces believe Gurung is in Darjeeling and hiding in that area.
Trouble started around 5 am when a police search party raided a hideout inside the forest near Patlebas, a stronghold of Gurung, acting on information that he was hiding there. When the police started its hunt for him, alleged GJM supporters fired and threw stones at them, the police said.
This is the first such incident of violence after the 104-day long indefinite shutdown in the hills was called off on September 26 by Gurung following an appeal by Union Home Minister Rajnath Singh.
- With PTI inputs