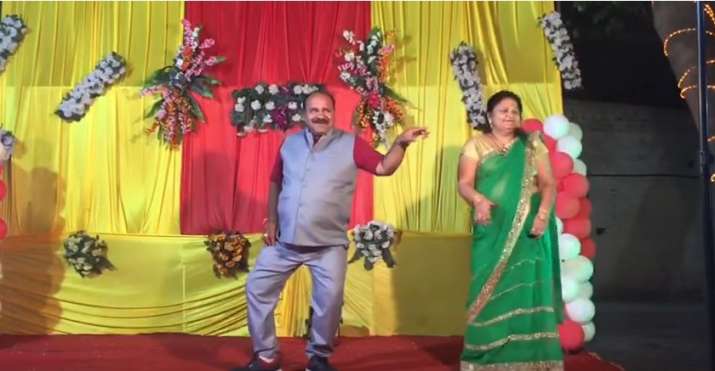 The brother in-law of internet fame Professor Sanjeev Srivastava, popularly known as 'Dancing Uncle' was shot by masked gunmen in Janak Ganj area in Gwalior on Monday. According to latest reports, Kushagra Srivastava has been admitted to hospital after being shot on the foot. The CCTV footage  showed the gunmen shooting Kushagra. Police have so far nabbed two suspected gunmen, reported newsxind.com.
According to the statements of friends and neighbours of Kushagra, he had gotten into tussle with an unidentified youth on Monday following which he chased down the youth. According to reports, Kushagra was shot by the youth in the chase that followed. When the neighbours tried to follow the youth, he had already fled the area. The police have commenced operation to nab the youth.
Sanjeev Srivastava shot to fame after his dancing video where he seen shaking legs to Bollywood star Govinda's chartbuster song 'Aap ke Aa Jaane Se' from the 1987 movie 'Khudgarz' went viral on social media. Interestingly, Professor Srivastava's dancing video was shot during Kushagra's wedding ceremony.