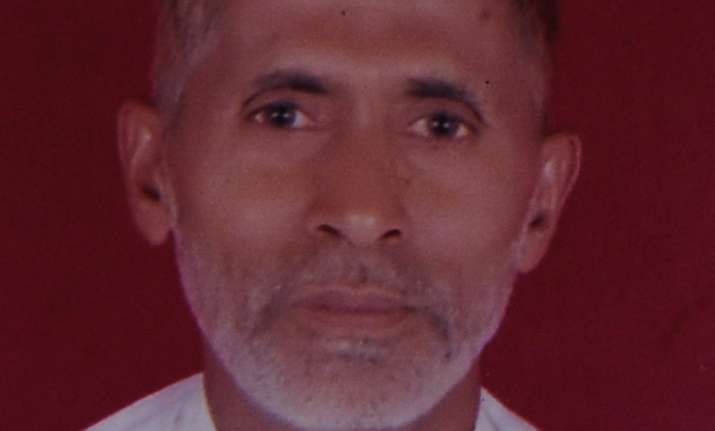 Dadri: Some residents of UP's Bisara village, where 50-year-old Mohammad Akhlaq beaten to death by a mob on suspicion of storing and consuming beef in September last year, have decided to organise a 'mahapanchayat' (public meeting) in April to demand a CBI inquiry in the case.
Alleging one sided probe in the matter, some of the residents have formed a 'sangharsh samiti'(agitation committee). The committee includes village pradhan (chief) Sanjay Rana, a local BJP worker, also named Sanjay Rana, whose son Vishal and nephew Shivam were arrested over the lynching, as well as Om Mahesh, father of UP home guard constable Vinay, another accused, the Indian Express reported.
Police have arrested 19 men, including a juvenile from Bisara over the killing of Akhlaq.
On Sunday a meeting was held at Akhlaq lynching key suspect Vishal Rana's house. Vishal's father Sanjay Rana is a BJP man. He chaired the meeting.
"A 'mahapanchayat' has been called by Bisara residents on April 10 and the event will take place at Maharana Pratap Inter college. Residents of 50 nearby villages will take part in the 'mahapanchayat'," Village pradhan told Indian Express.
Stating that they did not need permission from authorities for the event, Rana said, "Why do we need permission? Section 144 has not been imposed here."
The samiti threatened if the police and administration try to stop holding mahapanchayat then villagers will hijack NTPC railway track and stop trains movement.
The villagers have been demanding a CBI probe into the lynching of Mohammad Akhlaq.
Akhlaq and his son Danish were beaten severely on the night of September 28,2015 on suspicion that they consume and store beef in their house at Bisara, a village near UP's Dadri. Akhlaq succumbed to his injuries 30 minutes later while Danish hung on with ventilator support.
Danish spent two months in hospital with severe injuries. He was initially kept in Intensive Care Unit and had two complicated brain surgeries.'
The incident triggered the intolerance debate with many eminent personalities venting their ire against the Modi government and some returning their awards to register their dissent.