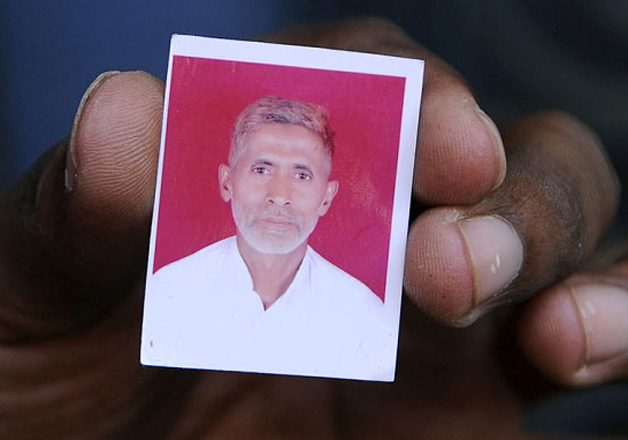 Refuting reports that a closure report will be filed soon in the cow slaughter case against Mohammed Akhlaq's family, the police today said they have not yet found any "credible evidence" against them.   
On June 9, a local court in Greater Noida had ordered the police to register an FIR against Akhlaq's family for alleged cow slaughter on a plea by a resident of Bisada village where Akhlaq was lynched over a rumour that he and his family had consumed beef.  
The killing of Mohammad Akhlaq in September last year created outrage across the country leading to a heated debate on 'rising intolerance' in the country.
A report in The Hindu today said that officials investigating the case have concluded that there was no evidence to prove that a cow was ever slaughtered by Akhlaq and his family and was to file a closure report in the Surajpur Court soon.  
Circle Officer, Dadri, Anurag Singh said, "I was under transfer and today I have joined at Agra. I had told media that so far we have no credible evidence of cow slaughter by Akhlaq's brother so we cannot arrest him yet. Regarding the filing of closure report I had only said that this is last step (to take) if we do not get any evidence."  
He said, "Till the last moment the investigation continues and whenever we'll get any evidence we will arrest the accused. In this case as investigation is still underway we have not yet planned a closure report. Now a new officer will decide the matter."  
The reports that police are planning a closure report triggered tension in Bisada village. 
Senior Prosecution Officer DSR Tripathi said, "In the cow slaughter case we have not yet received any such report from police. Without our legal opinion final report (FR) or closure report cannot be filed. I don't think police will make a hurry in filing FR in the case." 
He said 18 persons were arrested for Akhlaq's murder and that two minors had got bail and court proceedings were going on in the case "Though Akhlaq and his family members were made accused in the case lodged on court orders, but the high court had stayed the arrest of the accused, except Jaan Mohammad, Akhlaq's brother," Tripathi said.  
Father of one of the accused and BJP leader Sanjay Rana alleged that police are in a hurry to close the case.  
"I challenge the police or even any UP minister to file the final report in the cow slaughter case. Enough evidence has been given in the complaint. Police were in hurry to close the case to please the state government which has adopted a policy of appeasement towards a particular community ignoring the facts," Rana said. 
Police had taken samples of meat recovered from Akhlaq's home as well as a place near his house where carcass of an animal was found.  
In a purported report by government laboratory in July confirmed that the meat samples it received for testing were of "a cow or its progeny". It, however, did not specify if the samples were from Akhlaq's home or from outside. 
Akhlaq's family, however, said that the reported 'beef' samples were not recovered from their home and were part of a conspiracy to frame the family. 
"The sample was not taken from our home. It was taken from outside and police have said this in their report," Mohammad Akhlaq's son Sartaj told news agency ANI.  
Sartaj, a corporal with the Indian Air Force, said, "That sample was taken from outside which somebody had planted. We do not care what the forensic report says because the sample was not from our house."