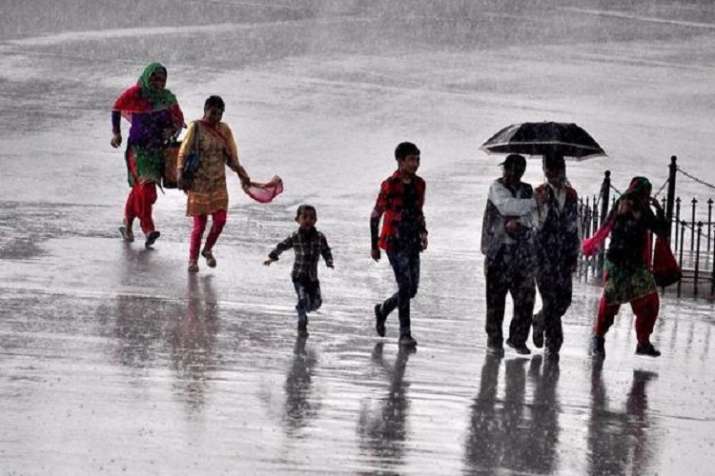 The government of Odisha has been cautioned against a looming cyclonic storm in the next two to three days, said official sources. The National Emergency Response Centre (NERC) on Monday issued an advisory to Chief Secretary AP Padhi and Special Relief Commission BP Sethi and said depression formed over southeast Bay of Bengal was likely to move northwestwards towards Odisha coast over the next 72 hours.
"The depression is likely to intensify by tomorrow (Tuesday) and turn into a cyclonic storm in the following hours. It is very likely to move northwestward towards Odisha and adjoining north Andhra Pradesh coast during the next 72 hours," the advisory said.
The state government should take appropriate precautionary measures under such circumstances, it added.
A "depression has been recorded at a distance of around 720 km from Gopalpur coast in Odisha," confirmed HR Biswas, the director of meteorological centre in Bhubaneswar.
The state was likely to experience heavy rainfall on October 10 and October 11, he stated.
In a special bulletin on Monday afternoon, the IMD said heavy to very heavy rainfall is expected at isolated places in the coastal areas of Odisha for four days, beginning October 9.
Squally winds reaching a speed of 45 to 55 km per hour, gusting to 65 km per hour, were also likely to prevail along and off north Andhra Pradesh, Odisha and West Bengal coasts from October 9 afternoon, it said.
The IMD bulletin has advised fishermen not to venture into central Bay of Bengal from October 8 to 10 and northern parts of the sea from October 9 to 11.