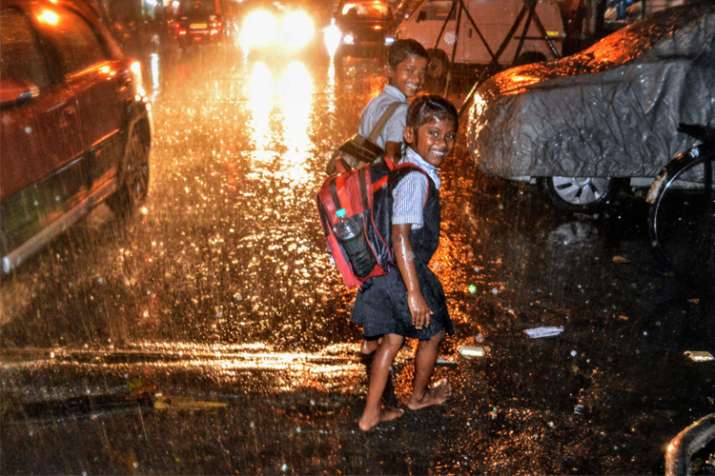 The people of Gujarat and the state administration on Wednesday heaved a sigh of relief as Cyclone Ockhi dissipated over the Arabian Sea, sparing the poll-bound state.
The cyclone was on Tuesday headed towards Gujarat after leaving a trail of destruction on the southern Indian coast. The cyclone passed the Mumbai coast and much to the relief of the people in Maharashtra's capital, it just brought rains and there was no loss of life or damage to property.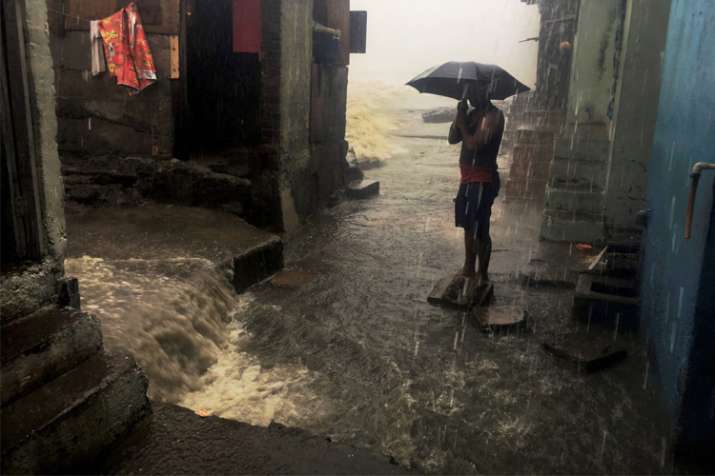 A man stand with an umbrella in a street amid heavy showers triggered by cyclone Ockhi in Mumbai.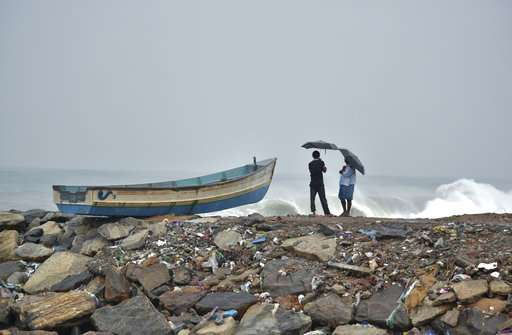 Two men hold umbrellas to protect themselves from the rain as they stand next to a fishing boat on the Arabian Sea coast in Thiruvananthapuram, Kerala.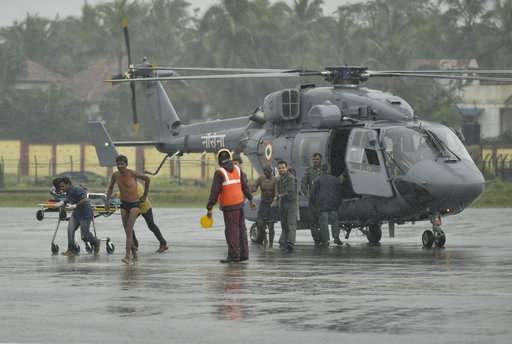 Cyclonic storm Ockhi brought rains but there was no loss of life or damage to property.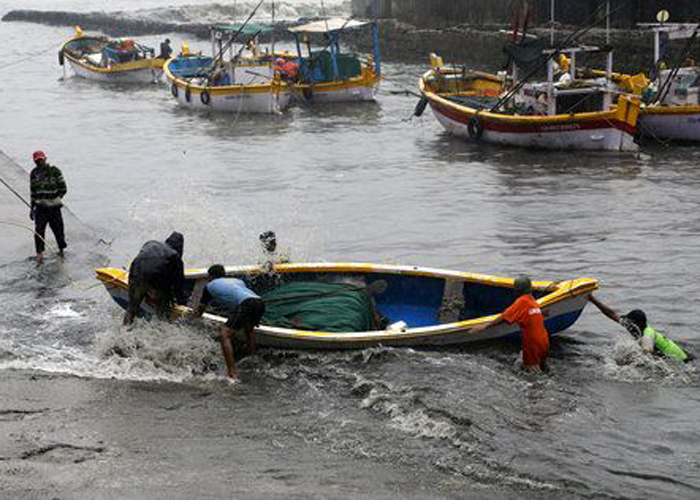 Fishermen pull their boat during high tide in the Arabian Sea in Mumbai.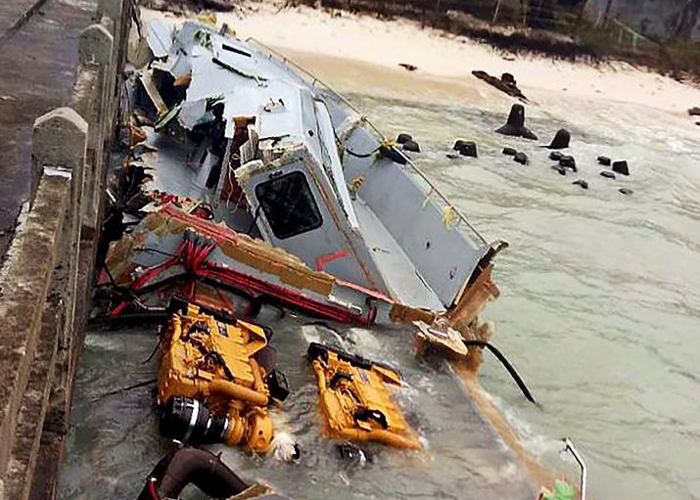 Navy personnel carry out rescue operations in Lakshadweep following cyclone Ockhi.