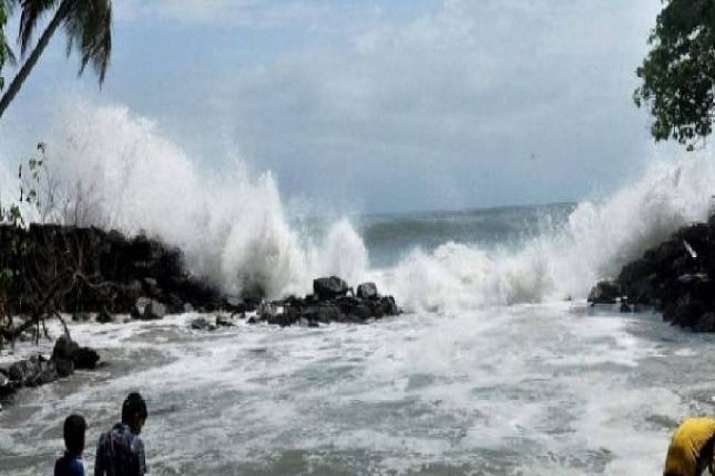 Cyclone Mekunu, which hit the Yemeni island of Socotra, causing severe flooding and damage, is likely to trigger heavy showers along the western coast of Maharashtra in the next few days, warned the Indian Meteorological Department (IMD) on Thursday.
Some isolated places in Konkan will receive rain, but the rest of Maharashtra will have no impact. "The Mekunu cyclone has moved away from the Indian coast, but it is likely to cause the western coast receive some heavy spells of showers," said an IMD official.
The winds blowing in central Maharashtra have slightly brought down the temperature in Marathwada region. There was an overall drop in the temperature by a couple of degrees Celsius on Thursday, but Vidarbha is still simmering, the Met official added.
Meanwhile, the lifeguard agency manning Goa's beaches has advised people not to venture into the sea for 72 hours from Thursday due to the cyclonic storm. "The cyclonic storm Mekunu brewing in the south-west Arabian Sea is expected to impact sea conditions.
Rough seas and high-speed winds are expected over the next three days, it said, adding there is a possibility of a surge of waves during high tide in the low-lying areas.  
The Met department has advised fishermen not to venture into westcentral and southwest Arabian Sea during May 23- May 26 in wake of Cyclone Mekunu.
Earlier on Thursday, Cyclone Mekunu roared over the Yemeni island of Socotra in the Arabian Sea on its way to Oman, sending torrents of water rushing down streets and sinking at least two ships. At least 17 people were reported missing in the powerful storm.
Yemen's pro-government SABA news agency reported that 17 people were missing after two ships capsized in the storm and three vehicles washed away. It said Yemen's government, exiled in Saudi Arabia, had declared Socotra a "disaster" zone after the storm.