Follow us on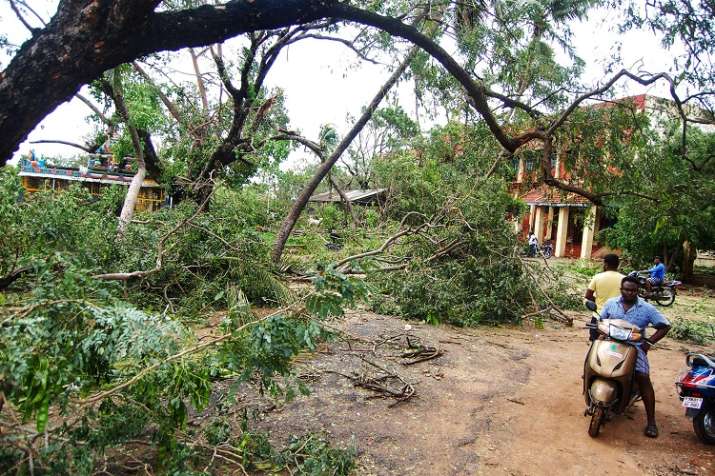 The death toll due to cyclone Gaja in Tamil Nadu has risen to 45. Several districts of the state were hit by the severe storm two days ago which damaged 117,624 houses, Chief Minister K. Palaniswami said on Sunday. Palaniswami further said he would visit the affected areas on Monday.
The government's apathy in reaching out relief materials like food, drinking water and other material to the cyclone affected areas saw criticism from the opposition leaders.
In Pudukottai district, people complained about not getting relief materials and protested on the roads. They also set fire to five government vehicles.
Forty five people have died in the cyclone and the loss of livestock was put at 735, said the chief minister as he talked to the reporters at Salem, about 350 km from Chennai.
He added that 88,102 hectare of crop and 39,938 electricity poles were damaged in the cyclone.
The central government has been asked to depute a team from the National Disaster Management to assess the destruction.
When questioned about dropping relief materials by helicopters, Palaniswami said removal of trees from the roads would be completed fully on Sunday.
Meanwhile, DMK President MK Stalin accused the government of failing to provide sufficient food, clothing and drinking water for the people at the relief centres.
He said had only the government carried out the dredging of canals and other water bodies, much of the damage could have been averted and several trees could have been saved.
Coconut trees in about 7,000 hectares in several districts have been damaged, Stalin said.
PMK founder S. Ramadoss said it was a shame that the AIADMK government was not providing even food for the cyclone affected people.