Follow us on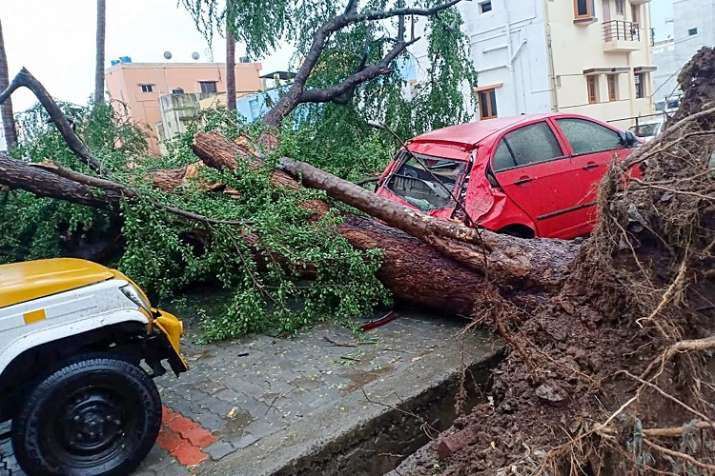 The death toll resulting from cyclone Gaja, which hit Tamil Nadu's coastal districts on Friday, has touched 33, Chief Minister K. Palaniswami said on Saturday. The cyclone left a trail of destruction in Nagapattinam, Thanjavur, Thiruvarur, Cuddalore, Pudukkottai and Ramanathapuram districts, damaging houses, huts and crops.
Twenty men, 11 women, and 2 children died due to the cyclone that crossed the Tamil Nadu coast between Nagapattinam and Vedaranyam districts between 12.30 a.m. and 2.30 a.m. on Friday, the chief minister said as he spoke to reporters at Salem.
Palaniswami said about 70 livestock and several goats, poultry and deer have also died due to the cyclone.
Some 127,000 trees were uprooted by the strong cyclonic winds that touched a maximum speed of about 120 kmph, the chief minister added.
He said supplies of water, milk and food were being distributed to the people affected by the calamity.
About 177,500 people are staying in 351 relief camps in the cyclone-affected areas.
According to the chief minister, nearly 30,000 electricity poles were broken, and 105 power sub-stations affected. About 10,000 personnel have been sent to the cyclone-affected coastal districts to repair the installations.