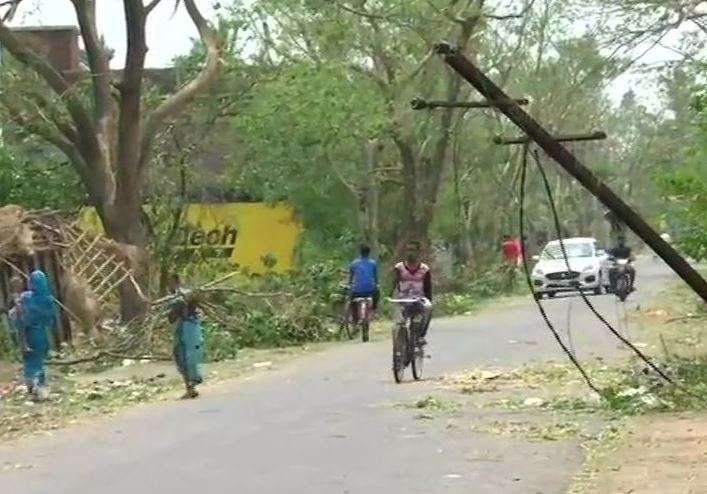 Hours after making landfall and causing havoc in Odisha on Friday, Cyclone Fani uprooted trees and triggered rains as it entered West Bengal post-midnight on Saturday. One of the strongest storms to batter the Indian subcontinent in decades, Cyclone Fani relatively weakened after entering coastal Odisha and transformed into "very severe" as it approached Bengal.
The death toll in Odisha has been reported to be 12 but Odisha CM Naveen Patnaik contested claims and said the number was in single digit.
Patnaik carried out an aerial survey of cyclone-hit areas earlier on Saturday evening. He announced that people living in cyclone shelter will be provided cooked food for next 15 days and efforts are being made to restore water and electricity supply.
Bishnupada Sethi, Special Relief Commissioner (Odisha) confirmed that "Cyclone period is over". He said that a large number of houses in rural areas were blown away. He mentioned widespread destruction of crops, uprooting of trees and electrical poll and collapse of telecommunication in many parts of the state.
"The severe cyclonic storm Fani entered Bengal at 12.30 a.m. through Odisha's Balasore. It crossed Kharagpur packing a wind of 70-80 kmph, gusting to 90 kmph." said Sanjib Bandyopadhyay, Deputy Director of Regional Meteorological Centre.