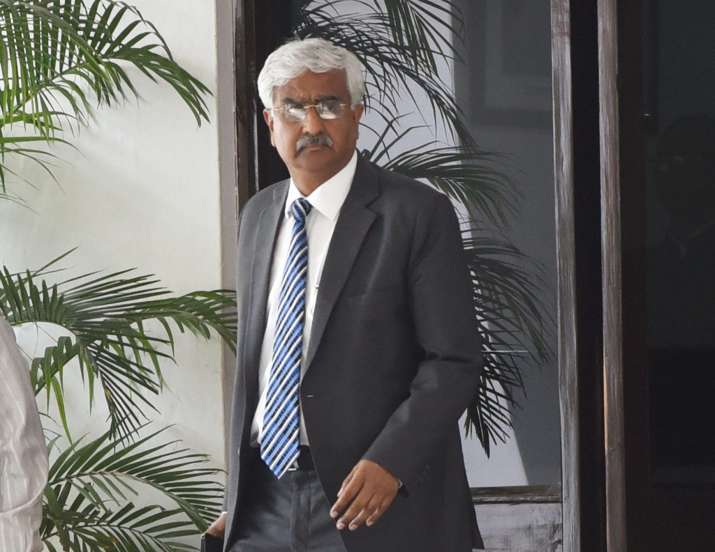 Delhi Chief Secretary Anshu Prakash has written to Delhi Chief Minister Arvind Kejriwal, saying that he and his fellow officers will attend the meeting of Council of Ministers on budget session only on the assumption of officer's security. In a letter, released to media hours before the meeting, the Delhi Chief Secretary said: 'will attend the meeting on the assumption that CM will ensure there is no physical attack and verbal assault on the officers'. 
The CS had on 20 February alleged that he was beaten up by two AAP MLAs, Amanatullah Khan and Prakash Jarwal, during a late-night meeting at the CM 's residence in Kejriwal's presence. The two legislators were subsequently arrested and remanded to judicial custody.
The AAP and the CM's Office have rejected these charges as unfounded and baseless, alleging that they were part of a "conspiracy" to discredit the Kejriwal government.
Following the incident, the IAS, DANICS and Delhi Administration Subordinate Service (DASS) ~ which represent the officers and employees of the Delhi government ~ had decided to boycott meetings with the CM, his ministers or MLAs till Kejriwal apologises and proper action is taken against the accused.
#Delhi Chief Secretary Anshu Prakash writes to Delhi CM over today's meeting of council of ministers on budget session, says, 'will attend the meeting on the assumption that CM will ensure there is no physical attack & verbal assault on the officers' pic.twitter.com/NpfAr80EMV

— ANI (@ANI) February 27, 2018
To break the ice between the AAP government and the state bureaucracy, Kejriwal along with his Ministers went to meet Lt Governor Anil Baijal on 23 February to apprise him about the disruption in the functioning of the state government due to absence of officers in government meetings, and to seek his intervention in defusing the crisis.
The standoff however continues till date, with Delhi Deputy CM Manish Sisodia Monday again urging the LG to order all officers to resume work with immediate effect.
Meanwhile, on their part, the state bureaucracy on Monday demanded action "as per law" against CM Kejriwal and his deputy Sisodia in the CS assault matter.
The state employees, including officers from IAS, DANICS, and DASS, said they would continue to communicate with Ministers only in writing until Kejriwal and Sisodia give a public apology over the matter.
If the civil servants attend today's meeting at the CM office, it will be the first meeting between them and ministers since the spat.