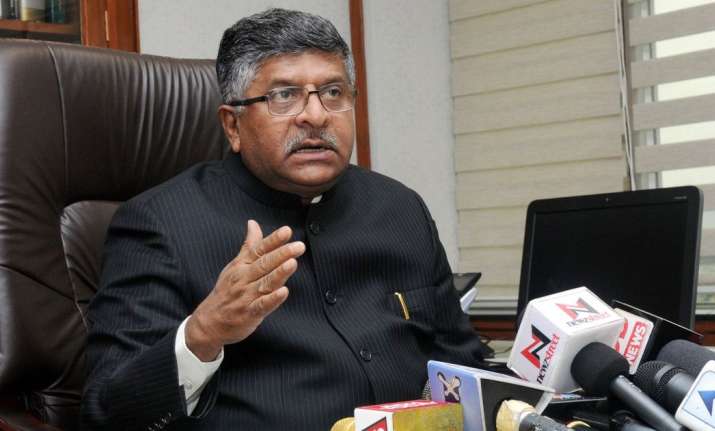 The Union government on Friday informed the Parliament core biometrics under Aadhaar were safe and secure.
Speaking in Rajya Sabha during the Question Hour, Minister of Electronics and Information Technology Ravi Shankar Prasad said that the use of the unique identification mechanism has ensured savings of over Rs 90,000 crore by eliminating middlemen. 
 
He also added that no case of misuse of UIDAI database has occurred till date.
Prasad said the government has provided a proper framework for Aadhaar by creating a legislative framework to back it.
Some members raised questions about reports that some hackers had managed to deposit one rupee into the account of TRAI chairman's bank account by using his Aadhaar database.  The minister said that UIDAI had already issued a statement in this regard. He said some of the claims being made were not correct.
Prasad assured members that "core biometrics" of Aadhaar, were totally safe.
He said under the Direct Benefit Transfer mechanism, Aadhaar had resulted in savings up to the tune of over Rs 90,000 crore.
(With IANS inputs)