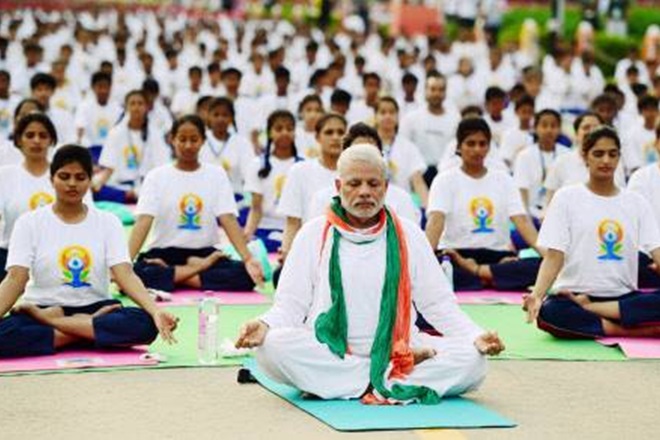 The Consulate General of India will celebrate the 4th International Day of Yoga in Scotland from June 15th to June 27th, reported ANI on Thursday. 
Baba Ramdev will also take part and hold a Yoga Camp in Glasgow. Frank Ross, Lord Provost of Edinburgh said, "Happy to be hosting the event. We welcome everyone".
Meanwhile, a curtain raiser event for the International Day of Yoga was held in Dehradun. CM Trivendra Singh Rawat was also present at the event. 
Since its inception in 2015, the International Day of Yoga is celebrated annually on June 21. An international day for yoga was declared unanimously by the United Nations General Assembly (UNGA). 
Prime Minister Narendra Modi in his UN address recommended the date of June 21, as it is the longest day of the year in the Northern Hemisphere. The date shares special significance in many countries. 
Yoga, attributed mostly to India, is a physical, mental and spiritual practice.