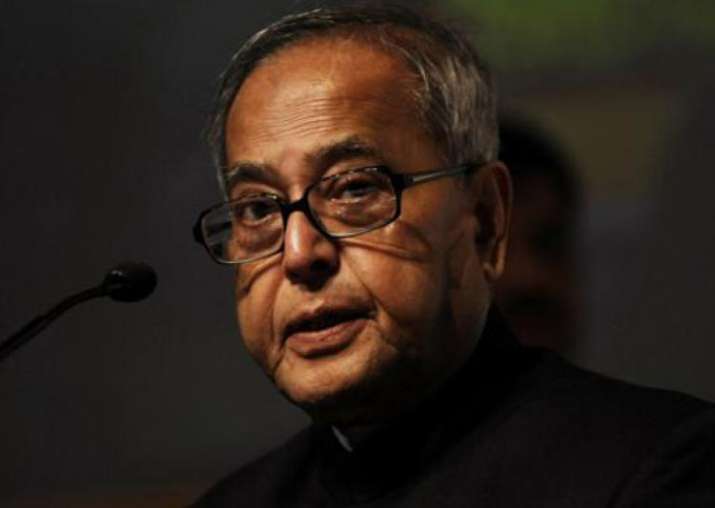 President Pranab Mukherjee today said that the Indian Constitution puts a lot of emphasis on eradicating  social injustice from the society.
He further said that the constitution also  promotes positive actions to bring the disadvantaged sections in the mainstream.
Presenting Dr Ambedkar National Awards for outstanding contribution to promotion of social understanding and for uplifting weaker sections of society, for the years 2011, 2012 and 2014 here, the President said B.R. Ambedkar's vision of liberty, equality and social justice were found in the Constitution, said a Rashtrapati Bhavan release.
Noting Ambedkar's vision was to create a society in which everybody is treated equally irrespective of his or her caste, community, status or belief, Mukherhjee said these "found appropriate place in our Constitution which puts a lots of emphasis on removing social injustice and promoting positive actions to bring the disadvantaged sections in the mainstream".
The President said the present generation identifies Ambedkar as the chief architect of the Indian Constitution but he was much more than that. 
"Ambedkar strongly believed that political independence cannot assure either solidarity or national integration in the absence of social justice," he said, adding Ambedkar had said political democracy cannot last unless it has a base of social democracy, which he had defined as "a way of life which recognises liberty, equality and fraternity as the principles of life". 
The award for 2011 was presented to S.K. Thorat for his contributions towards the uplifting the downtrodden. The award for 2012 was presented to the Samta Sainik Dal and for 2014 to Babu Lal Nirmal of Rajasthan and to Amar Sewa Sangam of Tamil Nadu.
(With PTI inputs)