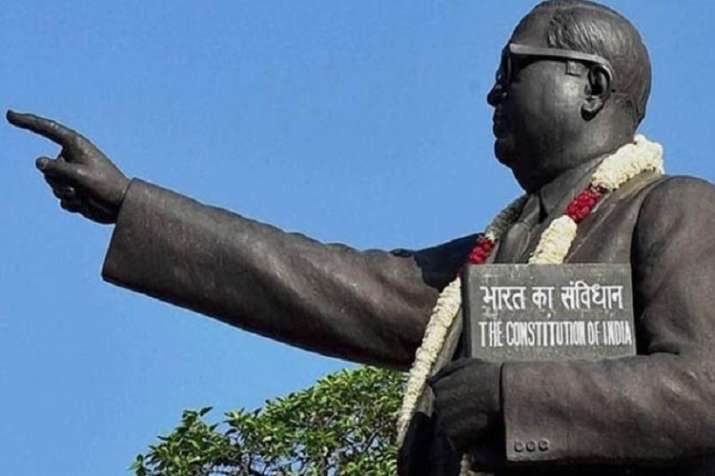 Prime Minister Narendra Modi on Monday greeted the people on Constitution day and said values enshrined in it must be followed in personal and public life. Recalling the contribution of the "greats" who were part of the Constituent Assembly, Modi through Twitter said, "On Constitution Day we recall with pride the stellar contribution of the greats who served in our Constituent Assembly. We are proud of our Constitution and reiterate our commitment to uphold the values enshrined in it."
Vice President M Venkaiah Naidu also extended wishes on the occasion and said people must have trust in constitutional bodies and processes.
"We must uphold integrity in our personal and public life, have trust and honour in constitutional bodies and processes," the vice president Secretariat tweeted.
He said it is our "utmost national obligation" that we live earnestly by the letter and spirit of the Constitution "in our personal and community life".
Speaking on the occasion in Delhi, Union Minister Ravi Shankar Prasad said, "Ordinary Indian's sixth sense and DNA of his inherent trust in Indian democratic process, regardless of his religion, caste, community, economic status or literacy is the most defining moment of India's constitutional governance."
"We need to trust India's democracy because they have this confidence, we can unseat any political leader or political party howsoever popular, howsoever powerful in Delhi or in states," he said.
Talking about our Constitution, CJI Ranjan Gogoi said, "When it was brought into force, our Constitution was criticised. Sir Ivor Jennings termed it as far too large and rigid. Time has weakened criticism and it's a matter of pride that our Constitution has lived with great vigour in last 7 decades."
"Our constitution is voice of marginalised and prudence of majority. Its wisdom continues to guide us in moments of crisis. It's in our best interest to heed advice under constitution. If we don't, our hubris will result in sharp descent into chaos," the chief justice added.
West Bengal Chief Minister Mamata Banerjee payed homage to Dr BR Ambedkar for giving shape to India's Constitution and on Monday said it was the responsibility of every citizen to protect the spirit of the "holy book".
"Today is Constitution Day. Homage to Dr BR Ambedkar and all other members of the Constituent Assembly who gave shape to the Holy Book of our democracy - the Constitution," Banerjee said in a Twitter post on Monday.
We must do everything we can to protect the spirit of our Constitution - Sovereignty, Socialism, Secularity, Democratic Republic, Justice, Liberty, Fraternity, and Equality, she said in another tweet.
Constitution Day is celebrated the country on November 26 every year to commemorate the adoption of the Constitution of India.
On November 26, 1949, the Constituent Assembly of India adopted the Constitution of India which came into effect on January 26, 1950.
Dr BR Ambedkar is hailed as the prime architect of the Constitution.