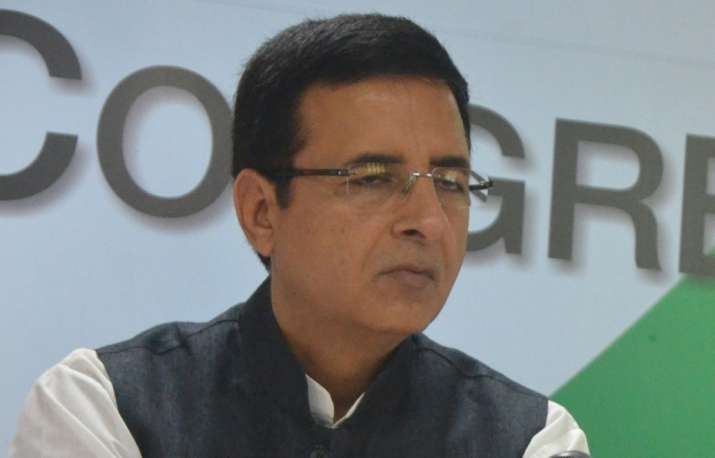 Congress party on Thursday launched a scathing attack against the government and blamed Prime Minister Narendra Modi and his team for its failure to act on the threat from Jaish-e-Mohammad. 
Congress spokesperson Randeep Surjewala addressed a press conference where he asked the government why was PM Modi busy shooting for an ad film in Jim Corbett park when the news of the attack on CRPF jawans came? Surjewala put out five questions for the BJP and the government to answer.
The Congress spokesperson posed five questions to PM Modi in connection with Pulwama attack.
Surjewala asked following questions to PM Modi:
1. Why is PM Modi not taking responsibility for the failures of Home Minister Rajnath Singh and NSA Ajit Doval?
2. How did such huge amount of explosives and rocket launcher entered the area? How did the vehicle entered the area?
3. Why was the video warning imminent attack overlooked? Why was the letter written by the police ignored?
4. Why was the CRPF's demand for air travel not acceded?
5. Why 488 jawans lost their lives in last 56 months?
Asking the government to take decisive action after Pulwama terror attack, Surjewala recalled how Indira Gandhi got Bangladesh liberated forcing 91,000 Pakistani soldiers led by General Niyazi to surrender. 
Surjewala alleged that though the Congress extended support to the government on the issue, the prime minister was busy saving his throne by forgetting "rajdharma".
He also accused BJP chief Amit Shah of doing politics over the sacrifices made by the soldiers.