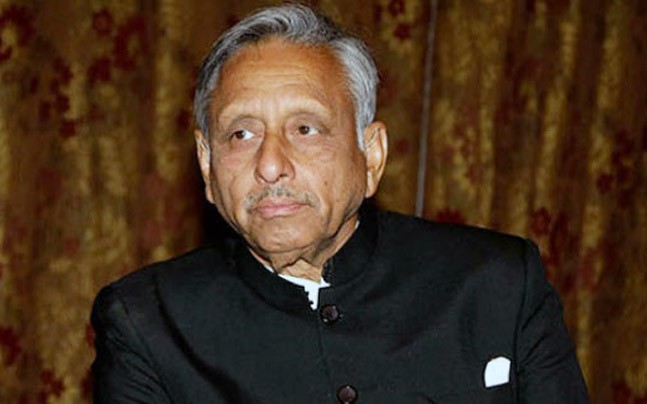 At a time when Islamabad-based Lashkar-e-Taiba (LeT) launched attacks on security personnel in Jammu's Sunjuwang and Srinagar's Karan Nagar killing six jawans, suspended Congress leader Mani Shankar Aiyar has stirred a controversy saying he loved Pakistan as much as India.
Speaking at a function in Karachi over the weekend, Aiyar said, "I love Pakistan because I love India. India should love thy neighbour as thyself". 
The Congress leader, who was suspended for 'neech' remark on PM Modi during the Gujarat elections, said that the need of the hour both nations was to engage in uninterrupted dialogue. "There is only one way to resolve the India- Pakistan issue and that is by way of uninterrupted and un-interruptible dialogue," he said.
Aiyar's words were welcomed by applause from the audience. 
He also stressed that 'Kashmir' and 'India-directed terrorism' are the two main issues to be dealt with. 
Aiyar further said that India and Pakistan should adopt a framework that was formulated by the regime led by former president Pervez Musharraf. 
While Aiyar was showing his 'love' for Pakistan, Lashkar terrorists attacked the Sunjuwan Army camp in Jammu on Saturday – the worst attack of its kind after Uri – leaving five Army jawans and a civilian dead. 
In another foiled attempt by Lashkar militants to attack a CRPF camp in Srinagar's Karan Nagar area on Monday, a security personnel was injured during gunfight who later succumbed to his injuries.
WATCH FULL VIDEO: