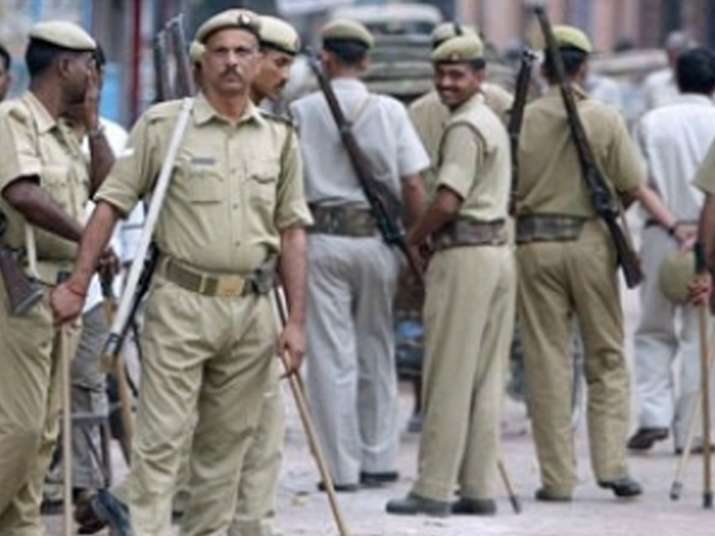 Ahead of the Ram Navmi festival tomorrow, communal tension has gripped Nawada town in south Bihar after religious posters were torn by some anti-social elements.
Hundreds of people blocked National Highway 31 this morning to protest and sought action against anti-social elements involved in tearing religious posters. Nawada is located 150 km from Patna.
According to police, security forces have been deployed in the town and the situation is under control.
The situation took a communal colour when some youths of another community pelted stones at those demonstrating near Sadbhavna Chowk.
"Both slogan shouting groups clashed and pelted stones at each other. They broke the glasses of vehicles and set a few shops ablaze," Superintendent of Police Vikas Barman said.
"When the situation went out of control, the police opened fire to disperse the mob," he said.
Barman said that the situation is tense but under control now. 
"The district administration is fully alert," he said.
According to a police official, senior BJP leader and Union Minister Giriraj Singh, who is the BJP MP from Nawada Lok Sabha constituency, was present in the town at the time of the incident.
"Soon after being informed about the incident, Singh reached the site and appealed to the people to maintain peace and harmony," he said.
Nawada district magistrate Manoj Kumar said a preliminary inquiry suggests the dispute was a result of a report that religious posters were torn by some anti-social elements. It took a communal turn later.
"The administration has begun a probe into the matter and deployed adequate security forces at all sensitive places," Kumar said.
Communal tension erupted in Nawada in 2013 after an altercation between a group of kanwarias (Hindu pilgrims) and another community over the menu of a roadside eatery.