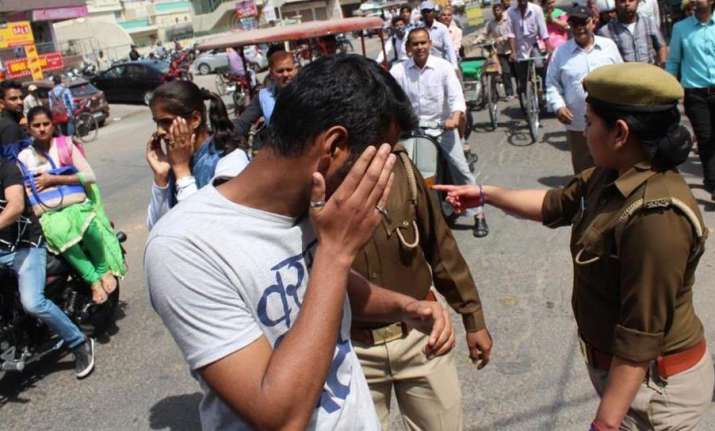 A Lucknow bench of the Allahabad High Court on Thursday gave its approval to the constitution of 'anti-Romeo' squads by the UP police to check harassment of women in the state. 
Refusing to intervene in the state government's action, the High Court said, "We are unable to gather any lawful or otherwise constitutional defect in the attempt made by the state government and its authorities in proceeding to form the squads for the purpose of such policing". 
The court also refused to accept that the initiative of the state government amounted to "moral policing". The bench said that in fact it was "preventive policing". 
The Lucknow bench, however, directed the Uttar Pradesh government to ensure that guidelines are followed by anti-Romeo squads and action is taken as per the law.  
The bench of Justices Amreshwar Pratap Sahi and Sanjay Harkauli gave the order on a PIL filed by a lawyer questioning the drive in UP. It alleged that the police was not following the guidelines during the drive, aimed at checking eveteasing, and was harassing couples. 
The petitioner also raised the issue of shortage of police personnel and sought directions for proper guidelines regarding the drive. 
On behalf of the state government, chief standing counsel Mansoor Ahmad contended that proper guidelines were issued by the DGP on March 22 and 25. 
The court disposed of the petition with the direction to the state government to increase police personnel in the state as per police-public ratio, the petitioner said. 
The anti-Romeo squads of UP police were formed after the Yogi Aditynath government came to power this month. It was one of the poll promises of BJP.