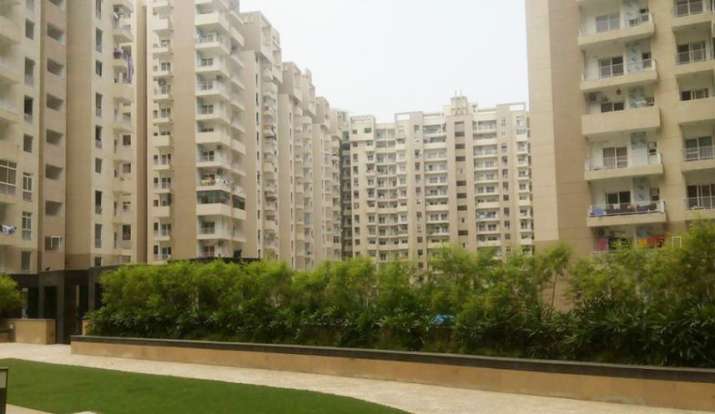 An eight-year-old girl reportedly had a close call in Ajnara Daffodil society in Noida's Sector 137 when a huge chunk of concrete fell near her. According to a report, the girl, Diya, was alone at her home when the incident took place. She called her mother Richa Srivastava to inform her about a part of concrete crashing close to her. The girl's father who is a Supreme Court lawyer was away on work.
"When I rushed back, I found my daughter crying. The chunk of concrete — around 60x60 inches — lay beside her on the floor. My child is in trauma," Richa Srivastava told Times of India. She added that her family had bought the flat two years ago and Rs 6000 was being paid every month for maintenance. 
According to the news website, the society's maintenance team had inspected the concrete chunk after the incident. Richa Srivastava said that the team informed her that material used in construction was sub-standard. However, when contacted Sunil Pathak, who is the project in-charge of the society, refused the charge. "We had offered to send a sample of the material to the laboratory. But she did not allow us to do so," Sunil Pathak said.
"A general diary has been lodged under IPC Section 427 (mischief). We will deliberate whether a FIR should be lodged or not," Manoj Pant, SHO of Surajpur police station said, the website reported.