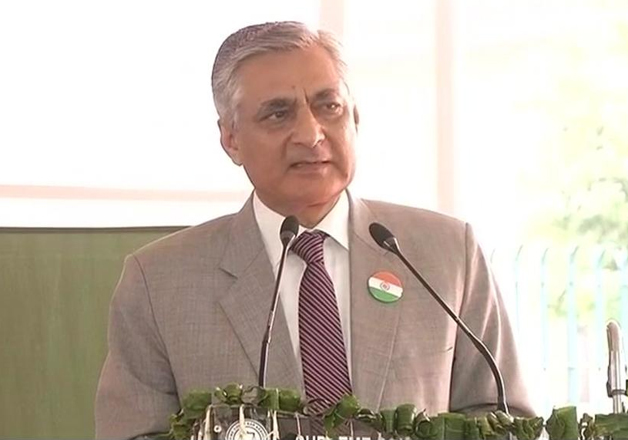 Chief Justice of India TS Thakur today expressed his disappointment at Prime Minister Narendra Modi's Independence Day speech, saying he was hoping that there would be a "mention on appointment of judges in his address".
"Today you heard our very popular Prime Minister's speech for one-and-a-half hours as well as the Law Minister's speech. I was hoping that there would be talks about justice, about the appointment of judges," the CJI, who hoisted the tricolour at the Supreme Court lawn, said.
Asserting that he has reached the peak of his career and was not afraid to speak his mind, Justice Thakur called on the Prime Minister to take action for the "sake of justice for the people, who had great expectation from the country's legal system".
"During British rule, a case could be settled in 10 years. Now, that is not happening. Now, the number of cases have mounted so much, as have people's hopes that it's becoming very difficult to manage the problem," he said.
"That is why I have repeatedly requested that the government pay attention to this issue of filling judges vacancies," he added.
Last week, the top court came down heavily on the Centre over the delay in appointment of judges and accused it of "sitting over the decision".
Expressing unhappiness over Centre's failure to implement the collegium's decision on transfer and appointment of judges and Chief Justices of High Courts, the apex court had directed Attorney General Mukul Rohatgi to seek instructions from the government in this regard. "Don't force us to pass orders," the top court had observed, adding that the entire system was falling apart because of government inaction.
Earlier in April this year, the CJI broke down at a meeting in the presence of Prime Minister Narendra Modi, lamenting government's "inaction" in increasing the number of judges from the present 21,000 to 40,000 to handle the "avalanche" of litigations.