Follow us on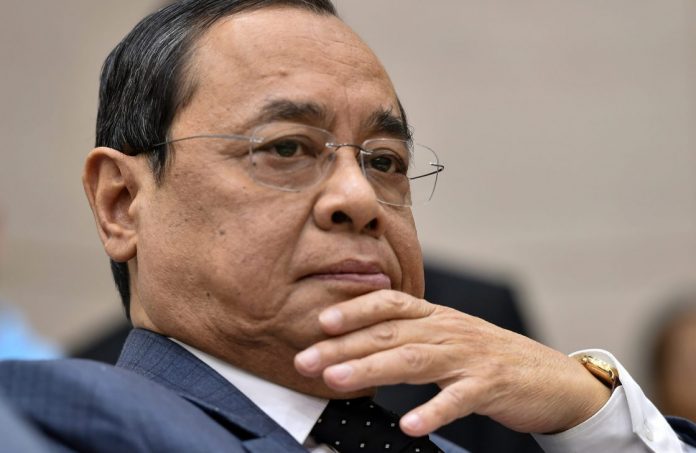 Advocate Utsav Bains, who claimed he was offered money to frame Chief Justice of India Ranjan Gogoi in a sexual harassment case, has said the "mastermind behind the conspiracy is one of the biggest corporates in the country".
Bains submitted documentary evidence to the court in a sealed cover, claiming that the CCTV footage would reveal many things.
"I have a CCTV footage, which is real evidence. I am submitting this in the court. The accused, the mastermind is very powerful," said advocate Bains.
Following this, the director of the Central Bureau of Investigation (CBI), the Delhi Police Commissioner, and the Intelligence Bureau Chief have been summoned to the Supreme Court for an in-chamber meeting to look into the material furnished by Advocate Bains.
A bench comprising Justice Arun Mishra, Justice Rohinton Fali Nariman and Justice Deepak Gupta met all the three officers in their chambers at 12.30 pm on Wednesday.
Justice Gupta said, "We are not disclosing anything in the affidavit (submitted by lawyer Bains in a sealed cover). Very serious issues have been raised."
The court said that further hearing in the matter will be held at 3 pm on Wednesday.
The top court said that in-house probe on allegations of sexual harassment would go on and another independent probe was needed on larger conspiracy on allegation to malign CJI.
Earlier in the day, Justice SA Bobde, the senior-most judge of the Supreme Court, was appointed to conduct an in-house inquiry into the allegations of sexual harassment levelled against Justice Gogoi.
When contacted, Justice Bobde, who is next to the CJI in seniority, confirmed the development. He said he has already issued notice to the woman who had written letters to the judges and sworn on affidavit about the alleged sexual harassment.
The first hearing will be conducted on Friday (April 26) and the apex court secretary general has also been asked to be ready with all documents and materials.
A three-judge bench headed by CJI, on Saturday, had held an unprecedented hearing in the wake of allegations made against Justice Gogoi.
Describing the allegations of sexual harassment against him as "unbelievable", the CJI had convened the extraordinary hearing at the Supreme Court during which he said a larger conspiracy was behind it and he would not stoop so low even to deny these allegations.
Justice Gogoi had said some "bigger force" wanted to "deactivate" the office of the CJI.
In her affidavit, the woman described two incidents of alleged molestation, days after Justice Gogoi was appointed CJI last October and her subsequent persecution.
The woman alleged that she was removed from service after she rebuffed his "sexual advances". She claimed that her husband and brother-in-law, both of whom were head constables, were suspended for a 2012 criminal case that had been mutually resolved.