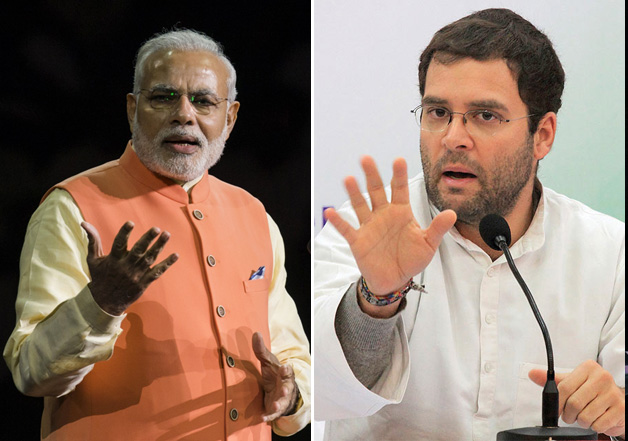 Launching a scathing attack on  PM Modi over his China visit in April this year, Congress president Rahul Gandhi on Friday alleged that the prime minister capitulated to pressure from a foreign power and termed it as unprecedented. 
"Our PM's 'no agenda' China visit, clearly had a 'Chinese hidden agenda' which is now unravelling. Never before in India's history has a PM capitulated to pressure from a foreign power, as this one has. This is BJP nationalism on full display," Rahul Gandhi tweeted.
The Congress president tagged a media report which claimed that the Army has decided to shelve all new "raisings" for a China-specific Mountain Strike Corps due to financial constraints. 
Prime Minister Modi and Chinese President Xi Jinping held an unprecedented two-day informal summit in Wuhan city in April during which they decided to issue "strategic guidance" to their militaries to strengthen communications to build trust and understanding. 
Gandhi had called Prime Minister Modi's visit as one having "no agenda".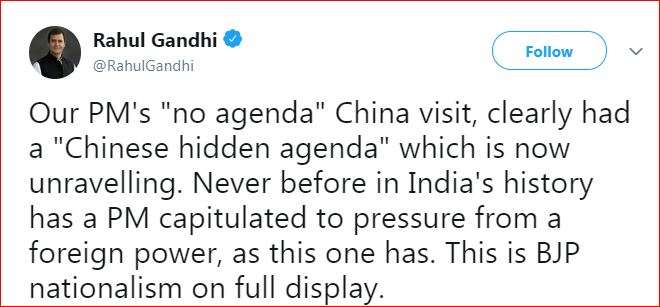 (With PTI inputs)