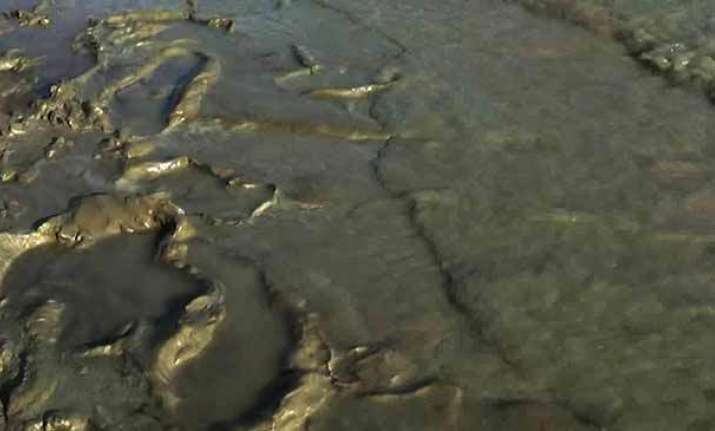 The waters of Siang river, a major constituent of the Brahmaputra, that runs 1,600 km through southern Tibet, has mysteriously turned black in colour, fueling concerns in the bordering state of Arunachal Pradesh.
The matter came to light when district authorities of East Siang raised alarm bells. Heavy slag in the river waters has made it unfit for consumption, an official said, adding that a thick cement-like material has made the water unusable for all purposes.
The unusual development has led to Arunachal Pradesh's Congress MP Ninong Ering writing to Prime Minister Narendra Modi seeking "immediate action". In his letter, Ering wrote that the river had become "muddy and slushy, black and contaminated" and fish and other aquatic life had disappeared.
"There is no other reason that the mighty Siang should be dirty and black in the month of November, but has occurred due to heavy excavation on the Chinese side, which has to be verified by an international team," Ering said in his letter.
 "Never before in people's memory has the river's water quality deteriorated in such a way…. I am sure China is doing something to the river which is a common property of three nations, including India and Bangladesh."
While the river turned dark during the monsoon, it was suspected that it was because of mud being carried by the river. However, with the river water still black long after the rainy season got over, authorities now suspect something else may be the reason.
"From November to February, the water is crystal clear and pure. Even my grandfather has never seen or heard of such a thing happening to the waters of the Siang," the report quoted East Siang district deputy commissioner Tamyo Tatak as saying.
China is being seen as the prime suspect in the waters of the Siang river turning mysteriously black. Authorities suspect that China could be undertaking some heavy cement work in the upper reaches of the river in their territory.
The Siang flows for 1,600 km through southern Tibet as the Yarlung Tsangpo or Yarlung Zangbo before entering India. Also known as Dihang in India, the river joins the Lohit after flowing for 230 km before forming the Brahmaputra at about 35 km downstream of Pasighat in East Siang district.
"China may be carrying out some deep water boring work. What else could be the reason for such a big river, which becomes the Brahmaputra, remaining black in colour for nearly two months," Tatak told TOI.
While China has denied any such move, Indian authorities fear that it may be moving forward on its alleged plan to dig a 1000-km tunnel to divert the Yarlung Tsangpo river from Tibet to Taklimakan Desert in Xinjiang.
Meanwhile, the Central Water Commission has collected water samples from the river. The district authorities have separately submitted an independent report to the state government describing the situation.