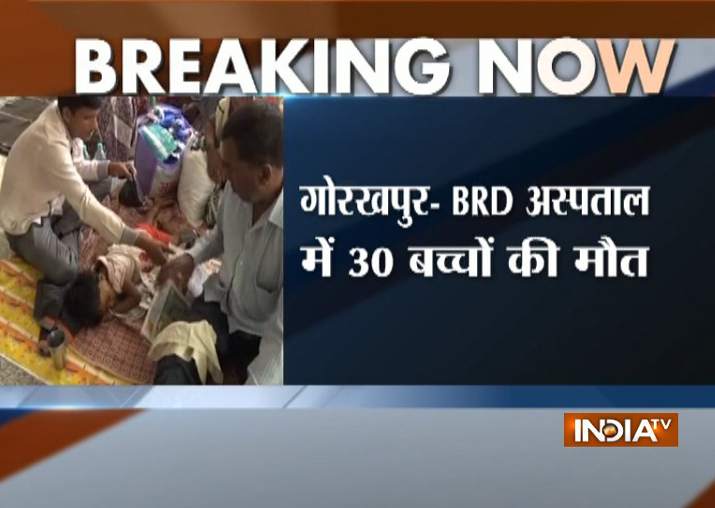 At least 30 children have lost their lives in a span of past three days at Gorakhpur's Baba Raghav Das Medical College and Hospital. 
According to reports, while 15 kids breathed their last at the neonatal intensive care unit (NICU), 15 others passed away at the Paediatrics Intensive Care Unit (PICU) of the hospital. 
On Thursday, 25 patients were admitted to NICU while 66 children were admitted to PICU.
According to hospital officials, 1,470 patients have been admitted to the BRD Medical College since January this year, adding that a total of 310 have died.
The BRD Medical College hit the headlines earlier in August when 63 children, including infants, died within a span of one week due to disruption of oxygen supply by the vendor. 
The FIR was lodged against nine people, including the owner of the oxygen supplying company and the principal of BRD Medical College. Doctors said the latest deaths did not occur due to lack of oxygen, treatment or anything else but the fact that they were brought to the hospital in a very critical condition.