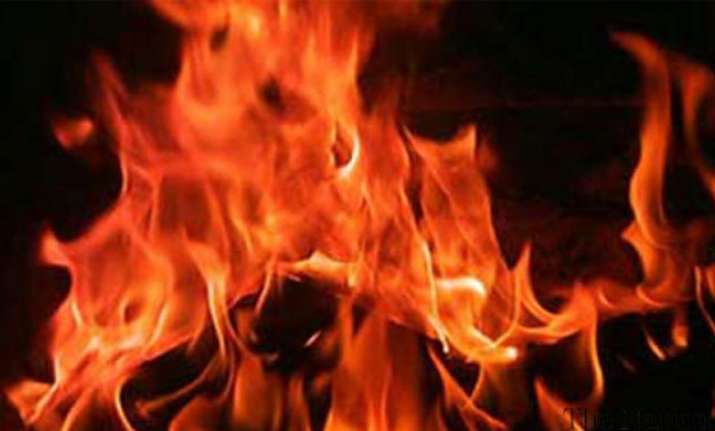 In a shocking incident in Chhattisgarh, a 12-year-old girl was allegedly burnt to death by her neighbour on suspicion of theft. 
The accused, a woman named Asha Jaiswal, was later arrested by the police.
The victim, identified as Arti, succumbed to burn injuries today at Dr Bhim Rao Ambedkar Medical Hospital here, Raipur Superintendent of Police Sanjeev Shukla told PTI.
"The victim was admitted with 85 per cent burn injuries and died today during treatment," the SP added. 
She was allegedly set ablaze last evening by the woman who resides in her neighbourhood, in Gondwara area under Khamtarai police station limits after the woman suspected the victim of theft, the SP said. 
As per preliminary investigation, some articles were stolen from the house of Jaiswal in the past few days and she suspected that children in the locality were behind the thefts, he said. 
Aarti and other children were playing 'Kancha' (marbles) in their locality yesterday. 
According to the SP, the victim went inside the house of Jaiswal in search of a 'kancha' during which the accused allegedly poured kerosene on her and locked the girl inside a room after setting her on fire. 
However, the accused later informed the girl's parents about the incident following which they took the girl out of the room and admitted her to the hospital, he said. 
The girl recorded her statement before death. She had claimed that Jaiswal had torched her, the officer said. 
The woman has been booked under relevant sections of IPC, the SP said adding that further probe was on.