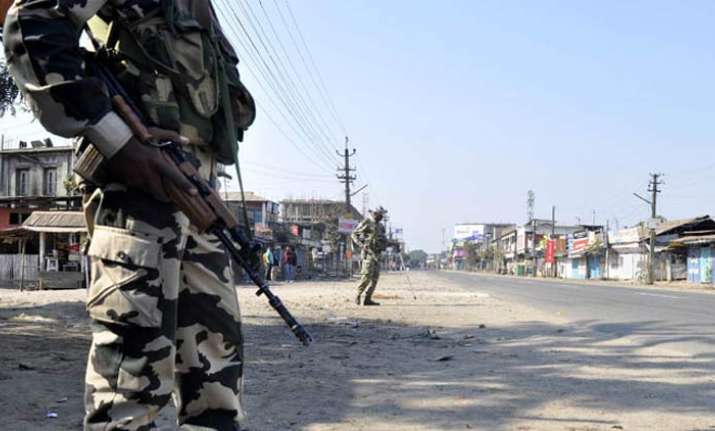 The Chhattisgarh Police have initiated an investigation against unknown CRPF personnel following a complaint that they molested a group of schoolgirls at a government school in the Dantewada district during a cultural programme, says a Hindustan Times report. 
The police launched the investigation based on the complaint lodged by the hostel warden. The incident took place in Palnaar, which is 25 km away from the district headquarters of Dantewada. 
"We have received a complaint from the warden of the hostel against the unknown men in uniform and started investigation," Abhishek Pallav, ASP Dantewada, was quoted by Hindustan Times as saying.
"An FIR under Section 354 IPC has been registered promptly at Kuakonda police station. More sections can be added based on Section 164 of the CrPC and statements of victims," he added. 
He said that the incident is a serious one and proper investigation will be done, adding that statement of girls will be taken and the accused will be identified. 
The shocking incident came to light after an activist, Himanshu Kumar, wrote a Facebook post on Sunday about the alleged molestation.
"There was programme of a private news channel on Rakshbhandhan going on in the hostel in which the CRPF personnel were invited so that the girls could tie rakhi on July 31. When the programme concluded, few girls went to the toilet and there they were molested by the CRPF personnel," claimed Himanshu Kumar. 
He also said that the CRPF personnel molested the girls in the name of frisking. The warden complained about the matter to senior administrative office, but nothing was done. 
Himanshu also claimed that the CRPF camp was just 100 metres from the hostel and that other atrocities of the CRPF officers were also reported in the past.