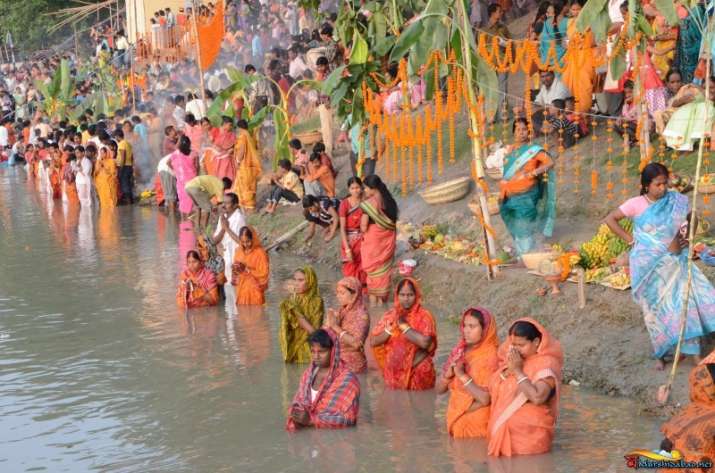 Devotees thronged the ghats of Delhi on Thursday to offer prayers to Sun god on the occasion of Chhath Puja. Ghats in Delhi have been decked up for devotees for the festival that is celebrated from the sixth day after Diwali.
The Delhi government has announced a public holiday on the occasion and all establishments including offices and schools of the North, South and East Delhi Municipal Corporations will remain closed. 
Chhath is celebrated to pay obeisance to the Sun as cosmic energy. 
The four-day festival is observed mainly by the people from Bihar and eastern Uttar Pradesh or Poorvanchalis. The national capital has a sizeable population of people from these two states, who observe it here on the banks of the Yamuna or ponds, lakes and canals.
Elaborate arrangements have been made by the Delhi government and civic bodies for lakhs of devotees who throng the ghats of the Yamuna river and other water bodies for Chhath Puja. Over 500 ghats have been readied for the devotees.
Chhath, this year, is being celebrated from October 24- 27. The devotees offer arghya to the setting sun and the rising sun in succession on the last two days of the puja.