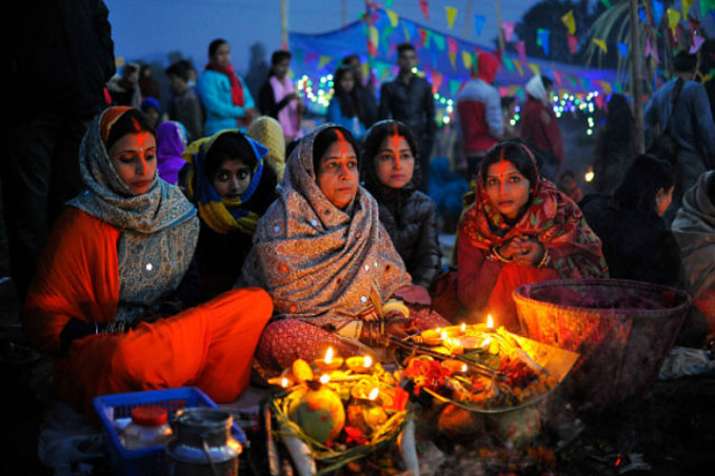 The four-day festival of Chhath Puja is being celebrated across he country. The festivities started on Sunday with people visiting river banks early in the morning for a ritualistic bath, before preparing a traditional meal of boiled rice and pumpkin.
Chhath is celebrated on the sixth day after Diwali and is dedicated to the Sun. It is one of the most popular festivals in Bihar. 
During the festival, women observe a continuous fast for 36 hours. Devotees offer wheat, milk, sugarcane, bananas and coconuts while praying to the Sun.
The ritualistic bath known as the 'Nahai-Khai' will be followed by 'Kharna' on Monday, when 'Kheer' is cooked and distributed among neighbours, friends and relatives. 
On Tuesday evening, devotees will offer prayers called 'argya' to the setting Sun and follow this up by offering prayers to the rising sun on Wednesday morning.
Chief Minister Nitish Kumar has directed district magistrates to give top priority to safety and security of devotees. In Patna, about 200 divers have been deployed to handle any emergency near the river banks and over 5,000 policemen have been deployed to maintain law and order. 
Over the years, Chhath has come to be closely identified on the lines of Bihu in Assam, Pongal in Tamil Nadu and Ganesh Chaturthi in Maharashtra.
Delhi and Uttarakhand governments have declared one-day holiday on Monday for the festival.