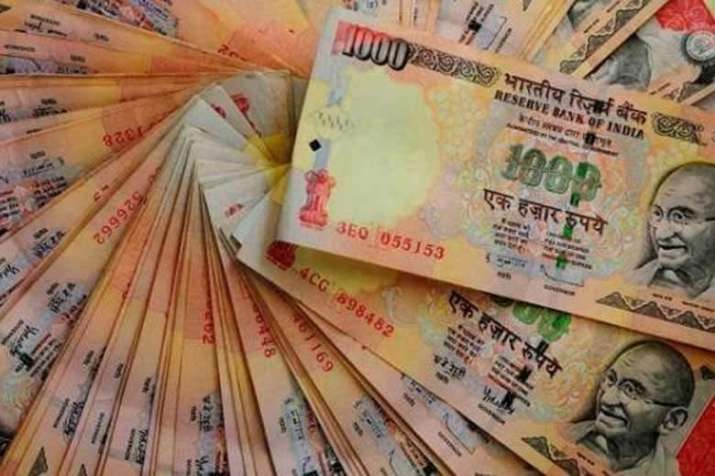 In one of the biggest hauls of old Rs 500 and Rs 1000 notes, a Bihar-based businessman, travelling alone in a chartered jet, was apprehended today at the airport in Nagaland's Dimapur for allegedly carrying Rs 3.5 crore in demonetised currency. 
Officials said sleuths of central security agencies and CISF questioned the man, identified as A Singh from Bihar's Munger district, soon after his jet landed here. 
The case was later handed over to local Income Tax authorities. 
They said the man had come in here on a jet that had taken off from Sirsa in Haryana early today. 
"CISF sleuths acted on some prior inputs and intercepted the passenger as soon as he landed here. 
Initially, the amount detected was said to be Rs 5.5 crore but later I-T authorities reported the final amount with him to be Rs 3.5 crore. The taxman is investigating the source of the currency," they said. 
A special vigil has been deployed by security agencies and the airport guarding Central Industrial Security Force in the wake of the demonetisation of the two large currency notes of Rs 500 and Rs 1000 by the government. 
Vadodara: Rs 31 lakh scrapped notes seized; BJP leader's brother detained 
Demonetised currency notes worth Rs 31 lakh were today recovered from the residence of the brother of a sitting BJP corporator in the city, police said. 
The accused, Vaikunth Pavar alias 'Dabangg', has been detained after the recovery of cash in old currency notes, Joint Commissioner of Police D J Patel told PTI. 
"We had reliable information that Pawar has kept the cash at his residence. Based on the tip-off, action was taken," the officer said. 
"The detained person is the brother of Vijay Pawar, BJP corporator in Vadodara Municipal Corporation (VMC)," Patel added. 
Further investigation into the case is being carried out by the Crime Branch, he said.
(With PTI inputs)