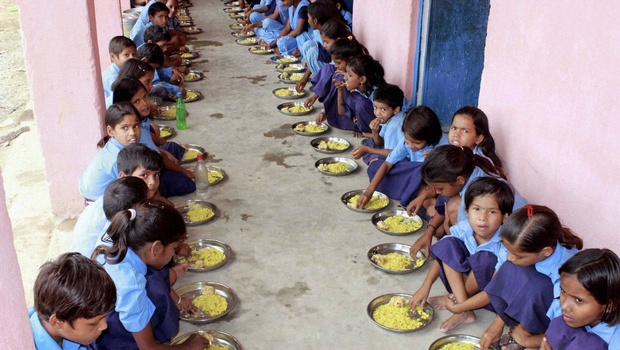 A local court in Bihar's Chhapra on Monday sentenced former principal of a school in Saran district to 17 years in prison in connection with the deaths of 23 schoolchildren caused by contaminated mid-day meal in 2013.
The then principal of Gandaman primary school, Meena Devi, was sentenced to 10 and 7 years imprisonment in connection with the tragedy. The school had served soyabean curry, made from mustard oil which was stored in a container having insecticide. 
Additional District and Sessions Judge (II) Vijay Anand Tiwary had on August 24 convicted Meena Devi but acquitted her husband Arjun Rai for lack of evidence.
Rai was charged with supplying the contaminated oil with which the meals were cooked on the fateful day.
The court sentenced Devi to 17 years under two sections of 304 (culpable homicide not amounting to murder) and 308 (attempt to commit culpable homicide) of the IPC.
As per the order, she will have to undergo 10 years of imprisonment under 304 while seven years of imprisonment under 308 of IPC.
The court made it clear that she would have to serve the two sentences consecutively and not concurrently.
Besides, it also slapped a fine of Rs 2.50 lakh under section 304 and Rs 1.25 lakh under Section 308 of the IPC on Devi.
The court treated the case as rarest of the rare and punished her with the maximum sentence for culpable homicide not amounting to murder and criminal negligence. 
She was, however, acquitted of murder charges, attempt to murder and criminal conspiracy.
Twenty-three teenaged students of the school had died after eating their mid-day meals on July 16, 2013, an incident which rocked the state. Both Devi and her husband were taken into custody after the incident.
The public prosecutor expressed satisfaction at the court awarding maximum punishment under the two IPC sections but Mina Devi said she would challenge the verdict in Patna High Court.