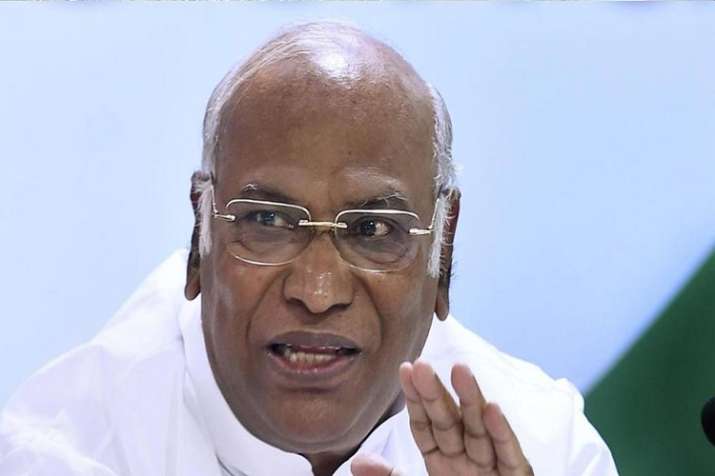 Senior Congress leader Mallikarjun Kharge on Sunday hit out at PM Narendra Modi and said that a 'chaiwala' could become the prime minister of the country because the party preserved democracy. Listing out the various schemes of the BJP, he alleged that PM Modi had failed to perform on all fronts.
"Prime Minister Narendra Modi has been asking, at every function, about what the Congress has done for the country in the past 70 years. A chaiwala like him (Modi) could become prime minister because we preserved democracy," Kharge said.
"There have been consistent attacks on the character of Indira Gandhi, Rajiv and Sonia Gandhi. It is a deliberate attack by the BJP. The Congress is a family and we all are its members", he added.
Further hitting out at the Modi government, Kharge said that "Modi speaks about the Emergency that happened 43 years back, but what about the unproclaimed Emergency in the last four years? Farmers are committing suicide, agricultural schemes are failing, farmers are not getting new loans and trade is on the slow track."
"On the other hand, the government's expenditure on advertising is unstoppable. 'Acche din' will come into the lives of people once the Modi government is dethroned", he claimed.
The Congress' Maharashtra in charge had reviewed the party functions on Sunday morning and had asked the workers to forget the differences between themselves.
"Come together, fight together. We will definitely win the Parliament polls if the Congress wins in Maharashtra. Victory at the Centre depends on Maharashtra," he told party workers.
The Congress would hold protests in all six divisions of the state in the last week of August, or early September and Rahul Gandhi is likely to participate, said a party leader who attended Kharge's meet.
"The Congress president may spend two days at each of the six divisions," the party leader said.
He quoted Kharge as saying that the Congress was trying to form a grand alliance against the BJP and it would also persuade the Left parties to join, to avoid a split in secular votes.
Meanwhile, the Maharashtra Congress Committee launched 'Project Shakti' on Sunday, which will enable voters to connect with the party and party president.
"Voters have to send a text message with their voter identity number to a dedicated number. This will help the party get information about its booth-wise strengths and weaknesses," said Gokul Patel, national convener of Project Shakti.
It would not be asking voters to share their Aadhaar numbers since the Congress wanted to respect their right to privacy, Patel added.