Follow us on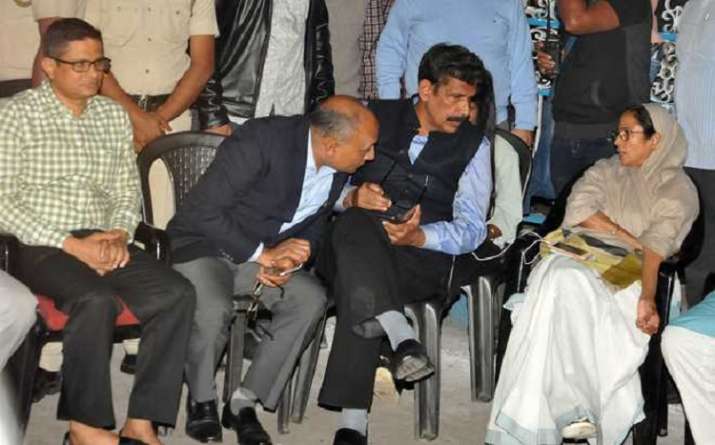 The Narendra Modi vs Mamata Banerjee duel is likely to witness yet another round as the Centre is contemplating to take strict action against five IPS officers who took part in dharna (sit-in) with West Bengal Chief Minister Mamata Banerjee to protest the CBI's raid at Kolkata Police Commissioner Rajeev Kumar's residence. 
According to sources, the Centre may withdraw medals conferred to these officers and also remove names of delinquent officers from the empanelled list and bar them for a certain period from serving in the central government. 
Mamata had begun her protest claiming that the spirit of "Constitution and federalism" was being stifled by the Modi government after a CBI team went to quiz the Kolkata police commissioner on February 3 evening in connection with the Saradha chit fund scam case, setting the stage for a fresh confrontation with the Centre.
CBI officials were dragged by Kolkata police, bundled into vehicles and detained, in a development Union Home Minister Rajnath Singh dubbed as "constitutional breakdown".
The Bengal CM called off her protest on February 5 hours after the Supreme Court directed Rajeev Kumar to appear before the CBI and "faithfully" cooperate in the probe in the Saradha chit fund scam case but said he must not be arrested, an order which both Banerjee and the Centre claimed was their moral victory.