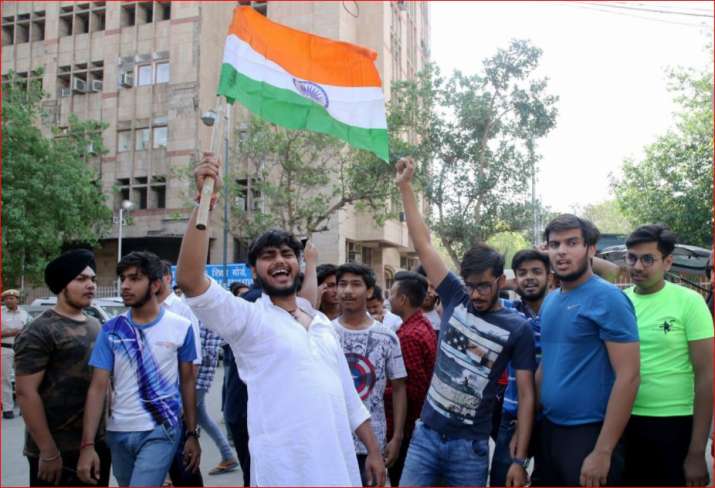 Rubbishing rumours of another paper leak, the Central Board of Secondary Education (CBSE) on Saturday clarified that the Class 12 Hindi (Elective) question paper has not leaked. 
It asked students to remain cautious of any rumour mongering or mischief by certain elements. The CBSE called the paper doing social media rounds "fake."
"A fake question paper of Class 12- Hindi (Elective) is being circulated on Social Media platforms like Whatsapp, YouTube etc, it is not the real one," CBSE said in a statement today. 
The clarification comes hours after students protested outside CBSE office in New Delhi claiming that the Hindi paper had got leaked.  
The Hindi exam is on April 2.
Earlier on March 30, the board announced an Economics re-examination for Class 12 on April 25, while the re-test for the Class 10 Mathematics paper is likely to be conducted in July. Education Secretary Anil Swarup said yesterday that a preliminary enquiry had revealed that the leak for the Class 10 Mathematics paper was restricted to Delhi and Haryana. 
Two cases have been registered in the paper leak incident so far. The Crime Branch of Delhi Police has questioned nearly 60 people, including students and tutors, in this connection.