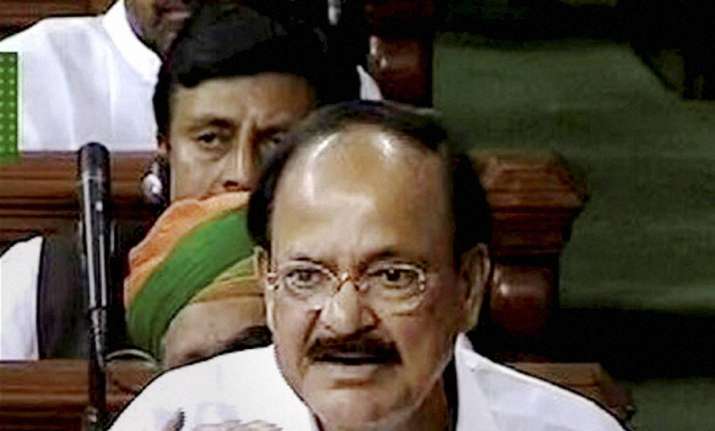 New Delhi: The "very tough" Class 12 CBSE mathematics question paper that saw many students in tears on Monday figured in parliament today.
Union minister Venkaiah Naidu said, the matter "deserves inquiry" and he will convey it to HRD minister Smriti Irani.
"There are two issues here," Mr Naidu said. "Certain questions were very tough and even bright student couldn't answer them effectively... Media said some questions were leaked and even sold."
"This is a matter concerning students and their future... It deserves inquiry. I will convey it to HRD minister," the minister had added.
Congress's KC Venugopal and RSP's NK Premachandran had raised the issue yesterday. "I urge the government to look into the exam and take necessary steps," Mr Venugopal had said.
Parents have demanded the CBSE to re-conduct the Class XII Mathematics examination after an "unexpectedly tough" question paper left many candidates anxious.
The Central Board of Secondary Examination's (CBSE) Class 12 mathematics exam on Monday left students in tears, with most of them claiming they couldn't complete it on time as it was lengthy.
Hundreds of anxious students and parents have alleged that the mathematics paper of Class XII Boards on Monday was available on WhatsApp on Sunday night.
The students said the question paper was similar to the one leaked on Sunday. "After exam, some students showed an identical question paper in their phones," said a class 12 student from Chakradharpur.
Several anxious parents called Minister for Primary Education Kimmane Ratnakar and informed him about the various rumours going around.