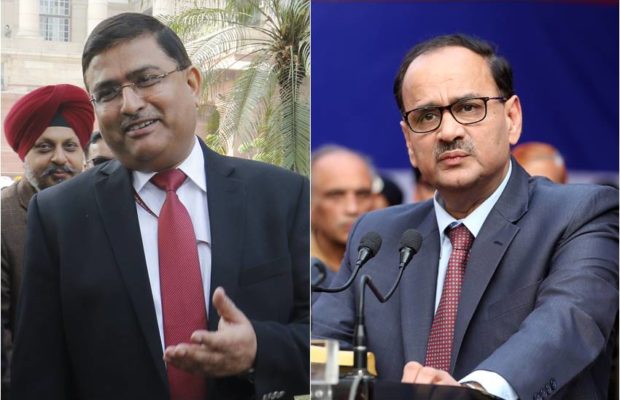 CBI Director Alok Verma on Friday appeared before Chief Vigilance Commissioner (CVC) K.V. Chowdhary in connection with bribery allegations hurled against him by the agency's Special Director Rakesh Asthana.
The CBI Director spent about an hour at the CVC headquarters in south Delhi's INA area, according to CVC officials.
News agency IANS quoted its sources as saying that Verma appeared before a panel headed by Chowdhary and comprising Vigilance Commissioners Sharad Kumar and T.M. Bhasin among others.
The officials said the Commission has examined some CBI officers who were part of the team probing crucial cases that figured in Asthana's complaint against Verma.​
Verma has refuted all allegations of corruption against him and said his actions were in the interest of the probe against Asthana.
On October 23, Verma was divested of his powers. Three days later, the Supreme Court directed the CVC to complete its inquiry against Verma, who has challenged the government move, in two weeks.
The war in the country's premier investigating agency came to the fore after an FIR was lodged against Asthana and others on the statement of Hyderabad-based businessman Sathish Babu Sana.
(With IANS inputs)