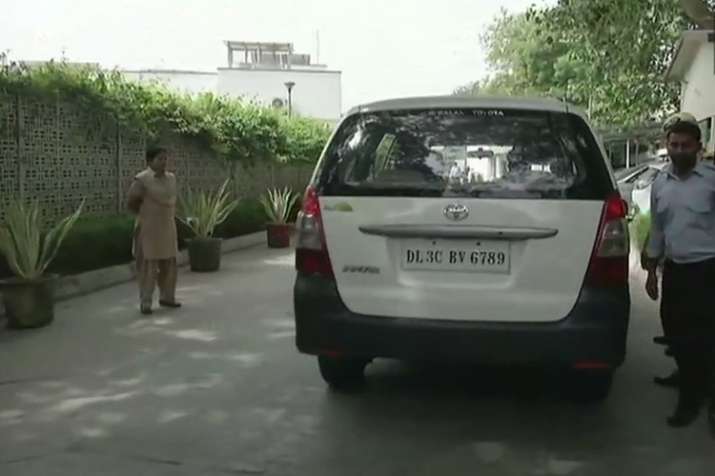 The Central Bureau of Investigation is carrying out raids at Delhi minister Satyendar Jain's residence. The CBI's action is in connection with a case related to hiring of consultants in the Public Works Department (PWD).  The CBI has also registered a case against Satyendar Jain, SK Srivastava, ex-engineer-in-chief, PWD, and others.
Confirming the CBI raids at his house, Satyendar Jain claimed that all the 'professionals', who were hired for various projects of the PWD, were forced to leave by the CBI. 
Both CM Arvind Kejriwal and his deputy Manish Sisodia also came out in support of Satyendar Jain. Sisodia claimed that the raids were being conducted at the behest of former L-G Najeeb Jung who handed over the case just days before stepping down.
"What does PM Modi want?" tweeted CM Arvind Kejriwal accusing Prime Minister Narendra Modi directly.
What does PM Modi want? https://t.co/3vN1MVxPqk

— Arvind Kejriwal (@ArvindKejriwal) May 30, 2018
The CBI raids at Jain's house come just a day after reports emerged that the top investigating agency has closed its probe into the appointment of his daughter as an adviser to the Delhi government in the mohalla clinic project. 
Cbi raids my house for hiring creative team by PWD. Professionals were hired for different projects. All were forced to leave by cbi.

— Satyendar Jain (@SatyendarJain) May 30, 2018
Sources said that the CBI has not found any concrete evidence against Soumya Jain and thus decided to close the case file. 
Watch: CBI raids at Satyendar Jain's house