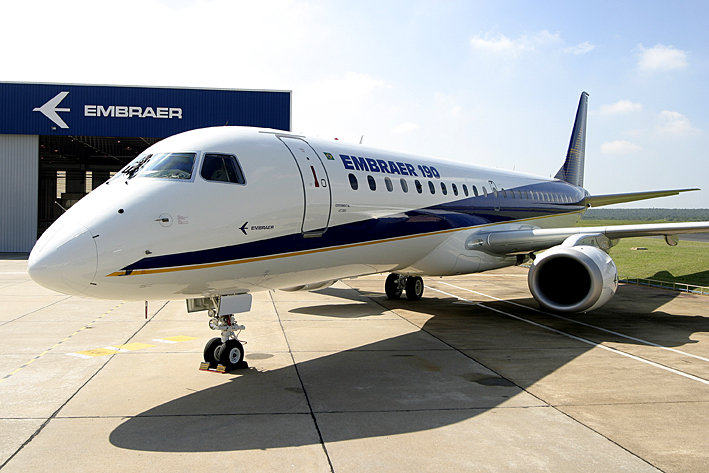 The investigations into the allegations of kickbacks in the purchase of three Embraer aircraft in a $208 million (Rs 1.3K crore approx) deal inked during the UPA rule in 2008 have revealed that nearly USD 5.5 million (Rs 36.5 crore) were paid as kickbacks to a middleman based abroad, sources from the Central Bureau of Investigation (CBI) said today.  
The CBI has now sought help of foreign law enforcement agencies to ascertain the details of the payment, the sources said. 
The CBI had on September 17 registered a preliminary enquiry (PE) to probe the alleged kickbacks. 
The PE against unidentified Defence Ministry officials and others was registered on a reference from the ministry on allegations related to Embraer employing an agent to facilitate various contracts.
A preliminary enquiry is registered by the agency when the complaint is short on enough material to substantiate a prima facie criminality in its allegations.
The allegations of commission being paid in the deal surfaced in a Brazilian paper which claimed that Embraer had taken the services of middlemen to get the deal of aircraft supply in Saudi Arabia and India.
Leading Brazilian news paper 'Folha de Sao Paulo' had reported last week that Embraer paid commissions to a UK-based defence agent to finalise the USD 208-million deal with India.
DRDO had purchased three aircraft from the company in 2008 and customised them for serving as air-borne radar system known as airborne early-warning and control systems or AEWCS for the Indian Air Force. 
The newspaper had claimed that the US Justice department was scrutinising Embraer's deal with India. 
The Brazil based company has been under investigation by the US Justice Department since 2010 when a contract with the Dominican Republic raised the Americans' suspicions, it said. 
Since then, the investigation has widened to examine business dealings with eight more countries.
The allegations prompted Defence Ministry to hand over investigation to CBI. 
The DRDO has also sought an explanation from Embraer.