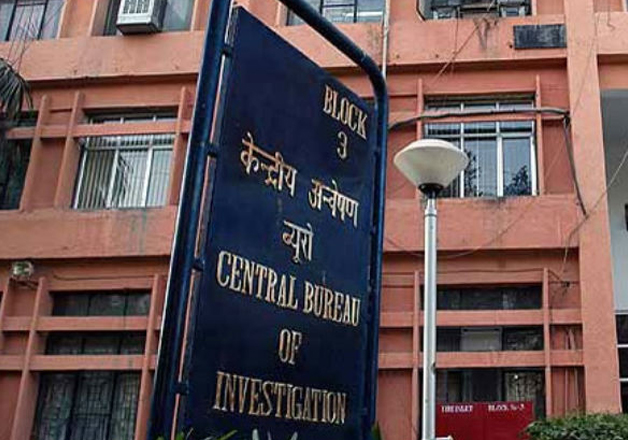 The Central Bureau of Investigation today arrested senior IAS officer BL Agarwal, who serves as the Principal Secretary (Higher Education) in the Chhattisgarh government, and two others in connection with an alleged case of graft.
The arrest of Agarwal and others comes two days after the CBI registered an FIR against the 1988-batch IAS officer and two private persons on the charges of corruption and criminal conspiracy.
The allegations are related to the payment of around Rs 1.5 crore by the public servant to the private persons as gratification for their help in a case against him, which is under investigation by the CBI.
The two other persons have been identified as a resident of Greater Noida in Uttar Pradesh and a resident of Hyderabad.
According to the CBI, the case was registered against the Principal Secretary (Higher Education), Greater Noida resident Bhagwan Singh, Hyderabad resident Syed Burhanuddin alias OP Sharma alias Singh and other unknown persons under the section 120-B (punishment of criminal conspiracy) of IPC read with section 8 of the Prevention of Corruption Act, 1988.
It was alleged that an amount of Rs 45 lakh (approximately) was handed over by the IAS officer to a hawala dealer at Raipur since 11.02. 2017 onwards which was to be delivered at Delhi to the private person, a Greater Noida resident. Out of the amount, around Rs 20 lakh has been delivered to the said private person at Delhi.
It was also alleged the receivers agreed to accept part gratification payment in the form of two-kg gold to be delivered by the brother-in-law of the officer to the contact of another private person, who is a Hyderabad resident, at Raipur.
During investigation, 2 kg of gold was recovered while searches were conducted at the premises of the accused persons and the hawala operators at Raipur, Hyderabad and New Delhi/Greater Noida on Saturday and Sunday.
An amount of Rs 20 lakh delivered earlier to the Greater Noida resident at New Delhi has also been recovered during searches.