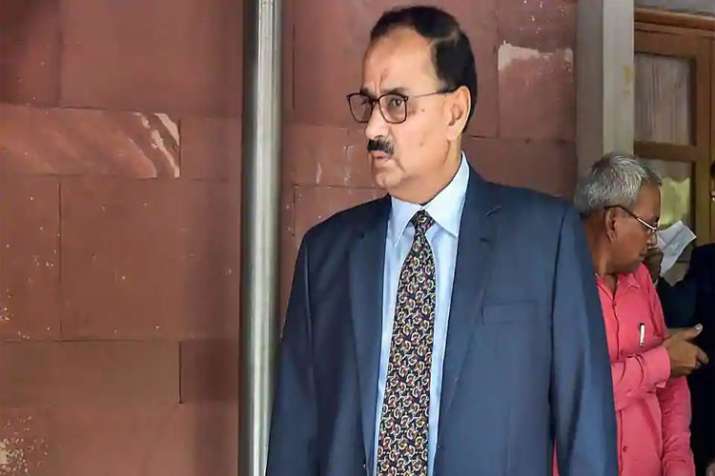 Furious over reported leak of Central Vigilance Commission (CVC) report on corruption allegations against 'exiled' CBI director Alok Verma, the Supreme Court on Tuesday deferred the hearing in the CBI bribery case till November 29.
"We don't think anyone of you deserves a hearing," Chief Justice Ranjan Gogoi said on alleged leak of documents to media.  Senior advocate and Alok Verma's counsel FS Nariman expressed shock over leak of CBI director's response. 
"Court not a platform for people to express whatever they want, but adjudication of legal rights. We will set it right: Wanted to keep Alok Verma's response confidential to maintain CBI's dignity. Our effort to maintain SC's respect hasn't been shared by lawyers, litigants," CJI  Gogoi said. 
On the leak of Verma's confidential reply in the media, the bench, without divulging the name of the news portal, which allegedly carried a story on the CBI director's response, handed over to Nariman, a copy of the news report.
"It is only for you Mr Nariman and not as a counsel for Alok Verma. We have given this to you as you are one of the most respected and senior member of the institution. Please help us," the bench also comprising justices S K Kaul and K M Joseph, told Nariman.
Nariman, after going through the news report, said it was totally 'unauthorised' and he was very 'disturbed and shocked' with it.
During the hearing last Friday, the apex court had that said Alok Verma had not been given a clean chit in a vigilance report on corruption allegations against him.  
"The report is complimentary on some charges, not-so-complimentary on some charges and very uncomplimentary on some charges," the Supreme Court had said. 
Alok Kumar Verma filed his response Monday to the findings of the CVC's preliminary probe report on corruption charges against him in a sealed cover in the Supreme Court after he was told to do so "as quickly as possible".
Verma had approached the apex court challenging the Centre's decision to divest him of his duties and sending him on leave following his feud with Special CBI Director Rakesh Asthana, who has levelled corruption allegations against him.
Asthana has also been divested of his duties and sent on leave.
WATCH: 'Furious' Supreme Court defers CBI bribery case till Nov 29