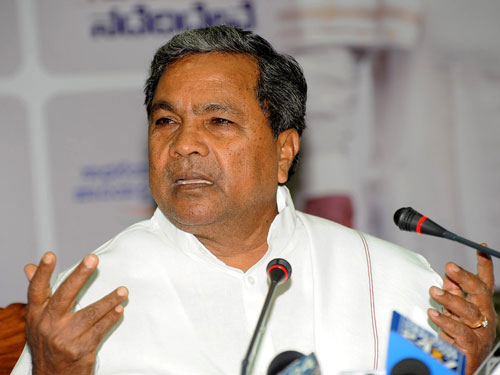 Warning Karnataka over its defiance of its orders, the Supreme Court today said that the wrath of law would come down hard on Karnataka for defying its earlier order and directed the state government to release 6,000 cusecs of Cauvery water for six days to Tamil Nadu, starting October 1.


The apex court also instructed the Centre to constitute the Cauvery Management Board.


The bench of Justice Dipak Misra and Justice Uday Umesh Lalit expressed its displeasure over the continued defiance of its last three orders by Chief Minister Siddaramaiah's government in Karnataka.


The bench said, "The State of Karnataka should not be bent upon maintaining an obstinate stand of defiance."


On Wednesday, Karanataka had deffered the apex court's Tuesday order of releasing 6,000 cusecs of water for three days.


"We have deferred decision on release till tomorrow. We will see the outcome (of the meeting) and then decide on the next step," Karnataka CM Siddaramaiah had said after a marathon sitting of the Cabinet preceded by an all-party meeting.


The opposition parties in the state including the BJP and JDS had asked the Siddaramaiah government not to release the water.


The Karnataka government has been expressing its inability to release the quantum of water as directed by the apex court, saying its four reservoirs in the Cauvery basin do not have adequate storage and is struggling to even meet its own drinking water requirement.


In an unprecedented move in the more than century-long Cauvery dispute with the neighbouring state, both the Legislative Assembly and the Council on September 23 had adopted the resolution not to provide water for any other purpose except to meet drinking needs, citing "acute distress" and "alarmingly low levels" in its dams.
Yesterday, Union Minister Uma Bharti had said that she will sit on hunger strike on the border of the two states if they continue to fight over the century old issue.
Appealing for peace between the both states, she informed that the meeting convened by the Centre to iron out the differences between Tamil Nadu and Karnataka on the impasse, failed to achieve any breakthrough.